World
Conte told about the consequences of the continuing crisis in Ukraine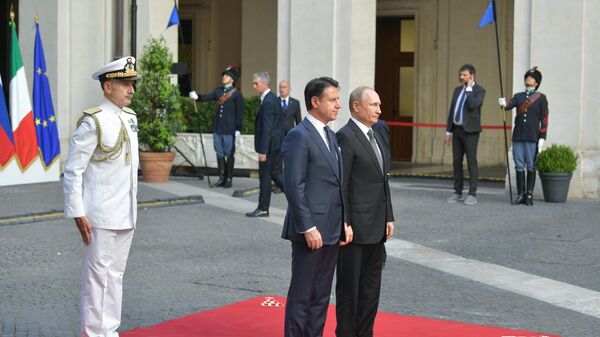 The continuation of the crisis in Ukraine could lead to a loss of trust between EU and Russia, said Thursday the Prime Minister of Italy, Giuseppe Conte.
"The crisis in Ukraine should be resolved as quickly as possible. Now discuss the fundamental relationship between the EU and Russia, and the continuation of this controversial issue can lead to loss of confidence," said Conte after talks with Russian President Vladimir Putin.
He added that there is currently no alternative to the Minsk agreements.
"I want to confirm that Italy considers: the Norman group is a very important… the Mandate given to (the President of Ukraine Vladimir) Zelensky his people, gives in this sense, the new capabilities that you can use," said Italian Prime Minister.