Science
Mankind predicted methane catastrophe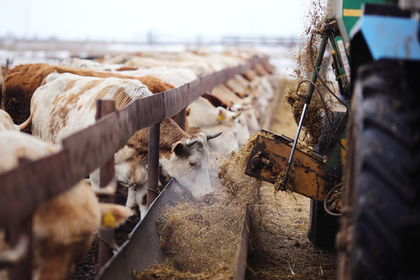 Scientists of the new Zealand national Institute of water research and atmosphere, Wellington has recorded rapid growth of methane content in the Earth's atmosphere. About it reported in a press release on Phys.org.
According to the Agency for environmental protection United States within 100-year period, one molecule of methane has 28-36 times more greenhouse effect than a molecule of carbon dioxide. From 2006 to 2017, the concentration of methane in the atmosphere has increased from 1775 to 1850 parts per billion, despite the fact that this gas decomposes faster than carbon dioxide. According to scientists, even if carbon dioxide emissions are significantly reduced in the framework of the objectives of the Paris agreement, the increase in the concentration of methane will offset this decline.
Researchers do not yet know exactly why the methane content increases. A number of scientists believes that the main contribution to making the animal, as livestock produces gas during the digestion of food. Another factor may be the increase of burning fossil fuels. The temperature increase caused by global warming will probably cause methane emissions from wetlands, and changes in the atmosphere will slow the rate of destruction of greenhouse gases.
According to the Paris agreement of 2015, the global average temperature increases should be limited to 1.5 degrees Celsius to avoid catastrophic climate change scenarios that include a significant increase in the frequency of natural disasters, extreme precipitation and sea-level rise. However, various groups of scientists have already come to the conclusion of an imminent exceedance of the allowable emissions of greenhouse gases. Some climatologists called the Paris agreement a "sham" because it does not require member countries to strict observance of measures to reduce emissions.