Science
The death of modern civilization accelerated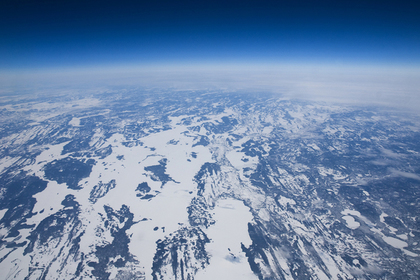 Scientists of the University of Alaska in Fairbanks (USA) found that permafrost in the Arctic parts of Canada began to melt at 70 years ahead of the deadline set by the forecast. This indicates that the global climate crisis that will affect human civilization, is faster than thought researchers. This writes the newspaper The Guardian.
According to experts, a series of unusually hot years destabilized the upper layers of the permafrost zone, which was preserved for thousands of years. This suggests that the Earth's climate is getting hotter now than in the last five thousand years. Evidence of the catastrophic situation, was collected during an expedition to remote places of the Arctic, including an abandoned radar base during the cold war.
The rapid melting of permafrost may lead to the release of huge amounts of greenhouse gases. You will encounter a feedback loop, which, in turn, will contribute to a further increase in temperature. Even if the commitments to reduce emissions in accordance with the Paris agreement of 2015 will be made, people probably won't be able to prevent further temperature increase.
Earlier in June, it was reported that Australian experts from Melbourne presented a report, according to which human civilization has reached the end of its existence. Causes of imminent collapse are referred to as climate change, the inaction of governments and the subsequent social and economic crisis.