Science
The collapse of the Soviet Union was a boon to the Earth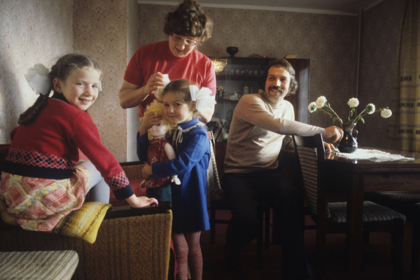 The collapse of the Soviet Union led to the reduction of greenhouse gas emissions in the Earth's atmosphere. To such conclusion the group of scientists from Germany, Austria, Belgium, Russia and the United States. A study of specialists published in the journal Environmental Research Letters, briefly about it, reports Physics World.
Scientists say that as a result of the collapse of the Soviet Union due to the fall in agricultural production, emissions of greenhouse gases in the atmosphere of the planet for 1992-2011 years has decreased by 7.61 billion tons, which is comparable with the effects of the human destruction of forests in Latin America.
According to the experts, basically we are talking about farms of Russia and Kazakhstan.
"After the collapse of the Soviet Union the transition from a planned to a market economy had serious consequences for the agricultural sector and food systems of the region. The growth rates, and low consumer spending caused a decline in consumption [population] of meat, especially beef," said Florian Kirkhorn from the Institute of agricultural development of countries with economies in transition in Halle (Germany).
The authors note that in the first decade after the signing of the Belavezha accords (December 1991) the number of cattle and pigs in the territory of the former USSR decreased by almost two times. Scientists say that the region still has not regained the lost agricultural production, partly to fill their needs in red meat due to the supply of products from South America.
In July 2017, it was reported that, according to the scientists of the forest Institute named after Vladimir Sukachyov of the Siberian branch of the Russian Academy of Sciences (SB RAS), to 2080 years global warming will make Siberia attractive place to live, and the region being suitable for heat-loving crops — fruits, melons, berries, corn and some grapes.
Over the past 200 years human activities have led to emissions of over 600 billion tons of carbon. The scale of the entire atmosphere that led to increased content of carbon dioxide, which, along with methane, is one of the main greenhouse gas, by approximately 0.012%, and raised average global temperature by one degree Celsius (1.5 degrees on the continents).