Jaguar Land Rover announced the latest testing technology adaptation environment in the cabin of the car to the driver's mood. The air conditioning system is operating the multimedia system and lighting can be made dependent on expression of the human face.
It is argued that to evaluate expressions of the persons the system will use artificial intelligence. With the help of the in-car cameras and biometric sensors to electronics to read the small facial changes, analyze them and make adjustments to the settings of the onboard systems.
Ultimately, according to the creators of the system, it should not only make driving more comfortable but also improve safety on the roads. The fact that the main task of the system – automatic removal of the driving stress and lifting mood, and calm and friendly the driver is behaving as safely as possible.
Moreover, the system is expected to do self-learning: the electronics will be able to learn driver preferences, remember them, and to adjust the cabin environment to a specific person with maximum precision.
The same function can be used for rear passengers, but a slightly different emphasis: specialists Jaguar Land Rover give an example, when the system detects signs of fatigue the people on the back of the couch. In this case, the lighting is muted, the Windows are darkened – i.e., the most favorable situation to take a NAP.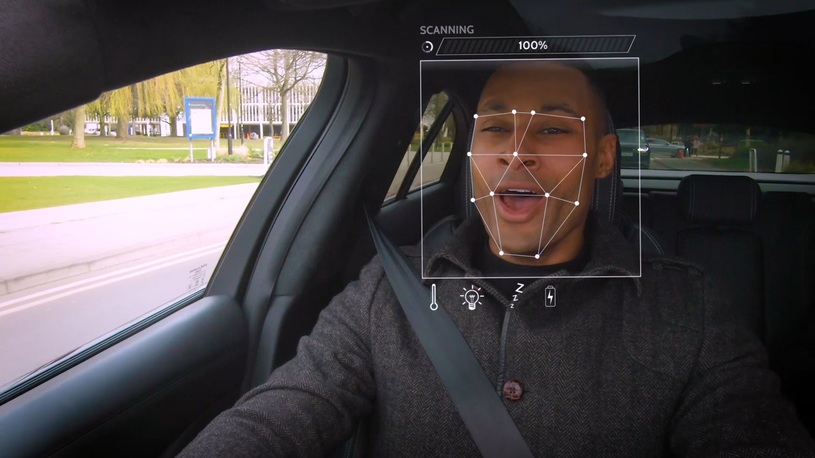 Conventionally, the first generation of this system – the function that determines the degree of fatigue of the driver and, if necessary, recommending the rest are already installed on serial "Jaguar" and "land Rover."