Science
MSU scientists have found a way to bring "old age" of cancer cells
To put cancer cells to prevent metastasis — the spread of this in the body – suggested that the Russian biologists from Moscow state University. M. V. Lomonosov. This became possible after studying the structure and mechanical properties of the shell of the nucleus in cells. The study was conducted under the auspices of the Russian scientific Fund (RSF).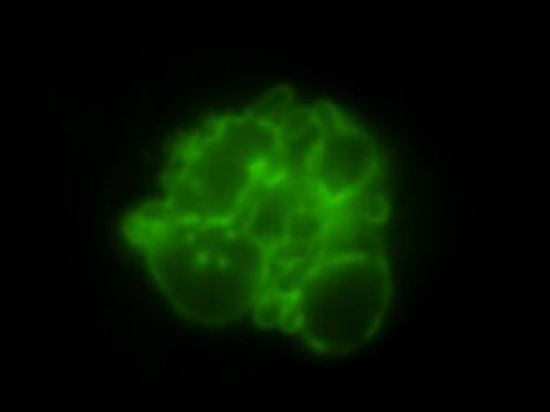 The internal "organs" of the cell covered with "skin" – a plasma membrane that protects the contents of the cell from the environment and controlling the flow of substances inside. However, this "skin" is and the cell nucleus, where genetic information is located.
As reported by "MK" in the RSF, the scientists drew attention to the inner layer of the shell of the cell nucleus – the so-called nuclear Lamin, a major component of which is protein Lamin A.
If you break the maturation of Lamin A protein, the cell will begin to rapidly age, and for work towards the fight against cancer. The fact that artificially changed the shell then make the core more rigid, which ultimately reduces the mobility of the cells.
Maybe the result will be even better, if you do remove Lamin a of cancer cells? Scientists have measured the stiffness of the nucleus with the remote Lamin A and found that the plasticity of the nucleus and cells from this increases. So, the correct way of combating metastases remains the replacement of normal Lamin A in the mutant (responsible for accelerated aging).
Now bioinformatics are looking for the best substances that inhibit the enzyme responsible for the youthfulness of the cells.