World
SMM OSCE has documented 26 violations of the ceasefire in the Donbass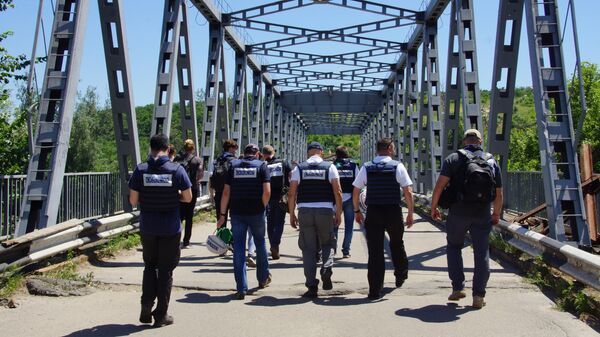 Special monitoring mission of the OSCE stated that it had documented 26 violations of the ceasefire in the Donbas, most of them near the Donetsk filtering station.
"In the Donetsk region, the SMM observed a rise in the number of violations of the cease-fire, marking the smaller explosions (5), when compared with the previous reporting period (11 explosions). Most of the violations of the ceasefire recorded around 0.3-1 km South from the camera to the SMM in the Donetsk filter station (DFS, 15 km North of Donetsk) and South of the settlement Pischevik (controlled by the government, 25 km North-East of Mariupol)," – said in the mission report as of July 26.
In a report published on 27 July, says that in the Luhansk region the number of violations was 21, whereas for the previous reporting period, there has been no explosion.
The Ukrainian authorities in April 2014 began a military operation against the breakaway LC and the DNI, which declared independence after a coup in Ukraine in February 2014. According to the latest UN victims of the conflict were about 13 thousand people.
The settlement of the situation in the Donbass is discussed, in particular, during meetings in Minsk the contact group, which from September 2014 adopted three documents regulating the steps to de-escalate the conflict. However, after the armistice agreements between the parties to the conflict continue shooting.