Auto
"Avtotor" will build another factory for the production of "Koreans" and "Germans"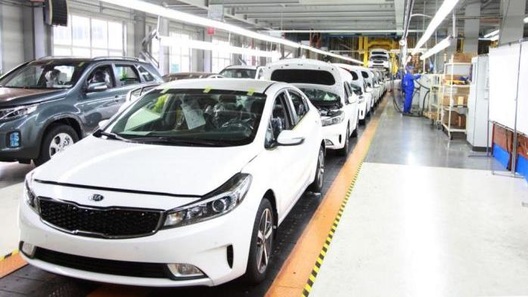 In Russia may appear another plant for Assembly of vehicles. Company Avtotor, located in Kaliningrad specializing in the Assembly, "Russian foreign cars" in large volumes intends to expand.
And do it "Avtotor" almost in record time. As reported by "Vedomosti" with reference to Director of the holding Alexander Sorokin, to open a factory is planned in 2020.
To be first, he will have two Assembly lines with a capacity of 25 000 cars a year each. Meanwhile, haven't even signed a contract with a firm that needs to engage in the design of the plant. In her role assigned to the German company Durr, and the signing of the agreement should take place today. It is expected that from next year on both lines will begin Assembly of cars. Themselves line will be located on the site of 32 hectares next to the main plant "Avtotor".
Later here, the plant plans to build new shops of welding and painting of bodies for the organization of production on a full cycle. According to preliminary plans, these facilities should be commissioned very quickly, too – no later than 2024. Interestingly, an additional 50 000 cars a year will not affect the overall capacity of the company "Avtotor" will continue to produce not more than 250,000 cars annually.
The fact that the new Assembly lines are designed in order to move a part load with existing conveyors. The new shops are expected to be assembling cars for BMW, Kia and Hyundai.