Science
Revealed new losses from the coming global catastrophe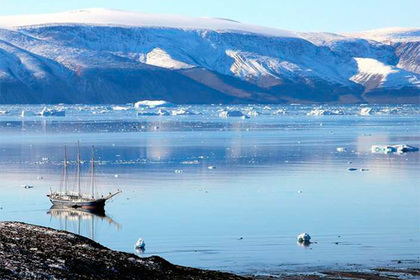 Scientists from the University of Copenhagen in Denmark found that the melting of glaciers in Greenland due to global warming poses a threat not only for natural ecosystems of the island, but for thousands of archaeological sites Dating back to the Viking era. About it reported in a press release on Phys.org.
The researchers studied seven places and archaeological sites that are in the vicinity of the city of NUS. Some of them contain ruins of settlements migrated to Greenland Vikings, and ancient organic material: hair, feathers, shells, bones, and even fragments of soft tissues. Preservation of the remains and artifacts contributed to the specific properties of the soil, but climate change will worsen the situation.
According to forecasts, the average temperature in this area may rise by 2.6 degrees Celsius, which will increase the soil temperature, thaw seasons will become longer and will increase the activity of microorganisms involved in decomposition processes. While 30-70 percent valuable for the archaeology of organic material may disappear in the next 80 years. In this case, will be lost unique information about the first inhabitants of Greenland, which inhabited the island around 2500 BC.
According to scientists, the signs of degradation have already become noticeable. In some areas, researchers have found intact bones or pieces of wood, which suggests that they broke up during the last decades. At the same time, the increase in humidity may slow down the decay of organic matter, as in this case, the microbes will not have enough oxygen.