World
The Germans caught in the desire to get closer to Russia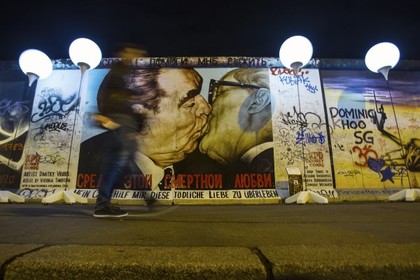 Most people in East Germany wanted a rapprochement with Russia. This was stated by German journalist Kerstin Decker in the newspaper Der Tagesspiegel.
In his article, Decker cites the results of a survey according to which 72 percent of East Germans wanted to move closer to Russia, whereas in the Western part of the country there are 54 per cent. In addition, Ossi — call the inhabitants of the former GDR according to the author, "a better understanding of Russia", as already familiar with its culture.
In addition, East Germans are more dissatisfied with the sanctions policy against Russia. According to the author, they "know that the external pressure contributes to internal cohesion". "I don't like the arrogant West explains to others how to live", quoted Andrea Roscher-Muruchi in 1957.
The unification of Germany took place 3 October 1990. As a result, the GDR, were part of the socialist camp, and West Berlin became part of Germany. However, residents of the Eastern and Western part of the country is still informally referred to as "Ossi" and "Vessey", in particular, due to some differences in mentality.