World
The congressmen called on Donald trump to impose new sanctions against Russia for poisoning Skrobala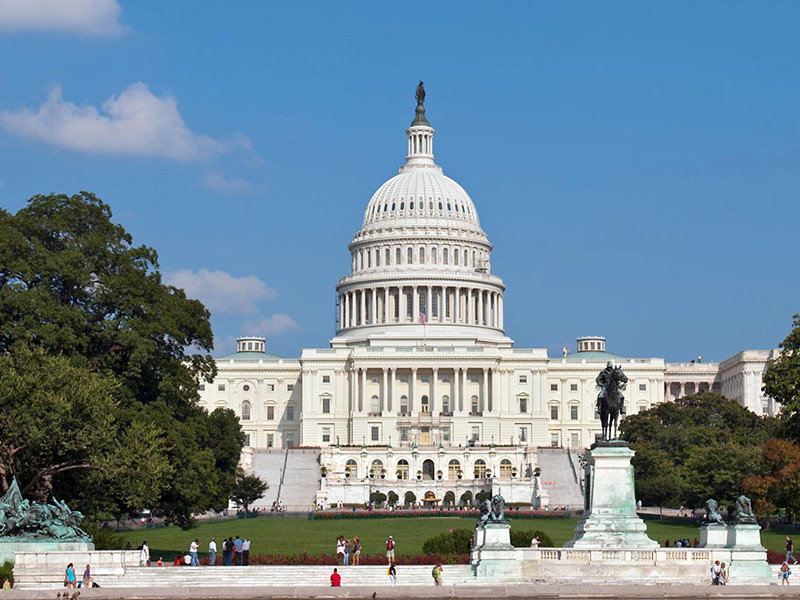 The congressmen called on the President of the United States Donald trump to enter against Moscow required by us law to secondary sanctions for use of prohibited means during the attempted poisoning Sergei Skripal and his daughter. The text of the letter published on the website of the foreign Affairs Committee of the house of representatives of the Congress of the United States.
In a letter sent to President Trump on Monday, the head of the house of representatives Committee on foreign Affairs Democrat Eliot Engel and Republican Mike McCall write that since the introduction of the primary sanctions for poisoning Skrobala it took more than nine months, and Russia still have not provided any evidence of non-use of chemical weapons, or guarantee participation in similar incidents. According to the law of 1991 about the "verification and destruction of chemical and biological weapons", the second batch of sanctions had to be introduced three months after the announcement of initial sanctions, but it never happened.
The leaders of the Committee called on Donald trump to act in "accord with our allies and partners in order to achieve the maximum result from our collective actions and take immediate steps to bring Russia fully accountable for its flagrant use of chemical weapons in Europe."
4 March 2018 former GRU Colonel Sergei Skripal, sentenced in Russia for espionage in favour of great Britain, and his daughter Julia were in Salisbury, according to the British side, effects of nerve agents "Beginner".
Later London made a statement that this substance was supposedly developed in Russia, and on this basis accused Moscow of involvement in the incident. The Russian side has categorically denied all the speculation, arguing that development programs "Newbie" neither the Soviet Union nor in Russia did not exist.
The United States has used at the end of August the restrictive measures against Russia because of the case Skrobala in the framework of the American Law on the control of chemical and biological weapons and prohibiting its use from 1991.
Washington first imposed a ban on the supply to Russia of dual-use goods, making some exceptions.
A second package of sanctions provides for the threat of lowering the level of bilateral diplomatic relations or even the suspension, in fact the complete prohibition of any exports to Russia of American products with the exception of food, and imports United States Russian goods, including oil and oil products, denial of landing rights to U.S. aircraft for any airline, which is controlled by the Russian government, blocking Washington loans Moscow by international financial organizations.
The US administration had previously expressed the hope that by applying these restrictions, described by both sides as "draconian", it still will not come.