Science
In Kuzbas have discovered the remains of a rare dinosaur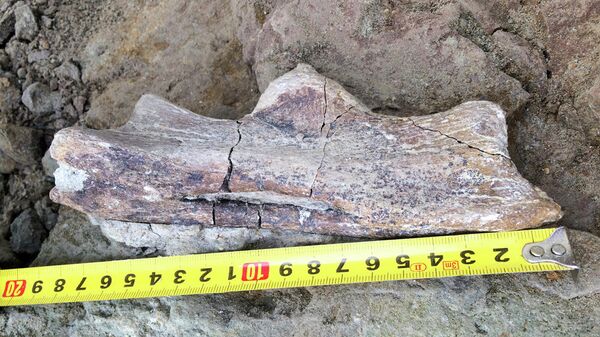 The expedition party Kemerovo regional Museum of local lore found in the vicinity of the village of Shestakovo remains representative of saurischian dinozavra – sauropods, the press-service of administration of Kuzbass.
"Confirmed predictions made last year on the direction of search of the remains of the sauropod. As expected, the result of connecting to the site of the excavation 2018 in the same layer were found the bones of the caudal spine (chevrons) sauropods", – stated in the message. It is emphasized that this is quite a rare find for Shestakovsky location, and for paleontology in General.
During the excavation also found fragments of the skeleton of Psittacosaurus vertebrae and a fragment of a lower jaw with teeth, humerus, and phalanx kogteva. Also, found the tooth of a predatory dinosaur, allegedly from the family of dromaeosaurid.
All the finds recovered and transferred to the laboratory for further study and preparation.