World
Condoleezza rice opposed the new sanctions against Russia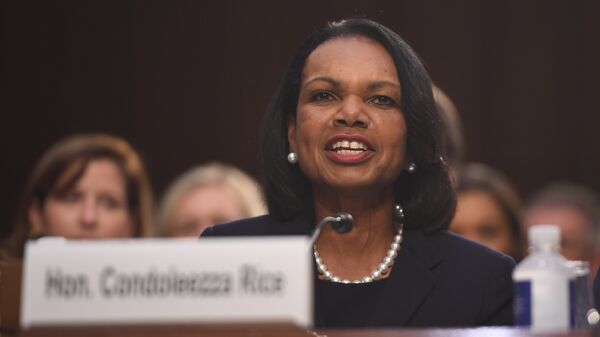 Former U.S. Secretary of state Condoleezza rice spoke out against new sanctions against Russia, as, in its opinion, will soon no one and nothing that can be limited.
"The problem with additional sanctions is, first of all, that we will not soon, on what or whom to impose sanctions, and this is important. I'm all for sanctioning Vladimir Putin, his circle, anyone who was involved in the Crimea, all this. However, there are more young, the other Russia, it's mostly young people but some are just middle class people that drive their kids to McDonald's, want to have a better life and so forth… So I hope that we will not introduce sanctions that will limit young people wishing to visit the West," rice said in an interview with Ukrainian edition of "New time".
Relations between Russia and the West deteriorated in connection with the situation in Ukraine and around the Crimea, which reunited with Russia after a referendum on the Peninsula. The West is accusing Russia of meddling, have imposed sanctions, Moscow responded, took a course on import substitution and has repeatedly said that talking with her in language of sanctions counterproductive. Russia has repeatedly stated that it is not a party to the conflict in Ukraine and the subject of the Minsk agreements on the settlement.