World
In Dnipropetrovsk region put up for auction six-ton statue of Lenin (PHOTO)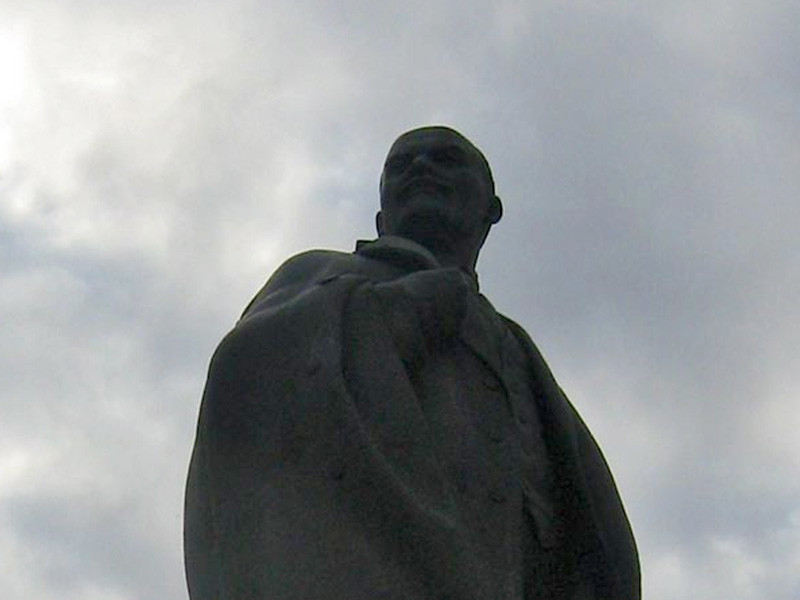 In the Dnipropetrovsk region of Ukraine auctioned a bronze monument to Vladimir Lenin, which was dismantled in the framework of the law on decommunization. A six-ton monument is located in the town of Yellow Waters, according to the Ukrainian edition "Today". The money received from its sale plan to repay part of the debts under the salary, housing maintenance enterprises of Zhovti Vody city Council.
"The monument put up for auction the Executive office. The money received from the auction will go to pay off taxes and wages. We have a monthly debt – that's about 1.5 million hryvnia (about 60 thousand dollars)", – said the publication of the chief accountant of the Association Elena Bubbles.
Bidding will begin on August 8. Starting price of the lot – 514 thousand 500 UAH (20, 5 thousand dollars). For participation in auction have already signed up 14 people. Officials hope that the lot will be of interest to historians and collectors of artifacts of socialist realism.
https://www.facebook.com/photo.php?fbid=649386141819432%26set=a.649384991819547%26type=3&width=500
https://www.facebook.com/photo.php?fbid=2348784448727577%26set=a.1478832279056136%26type=3&width=500