Science
The Kuril Islands have found massive accumulations of "gold dragons"
On the Kuril Islands seen the proliferation of hitherto exotic for these places kind of moss from the Japanese archipelago, which is very interesting sparkles in the sunlight. For this he was called "Golden dragon". Scientists believe that the signs of the appearance of moss may be warming.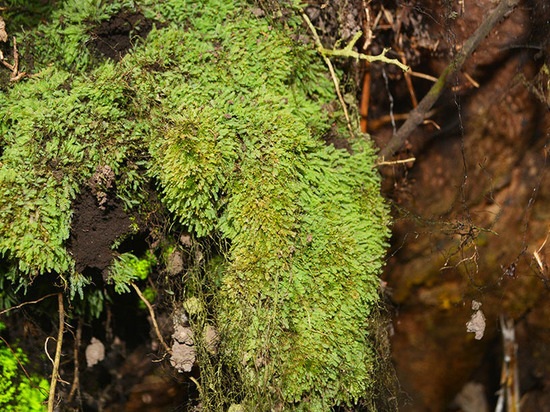 In the forests of reserve "Kuril" in large quantity was discovered schistostega Cirrus, which is also called the "Golden dragons", according to the website of the reserve.
The discovery was made by the staff of the Botanical garden-Institute, far Eastern branch of the Russian Academy of Sciences. Schistostega is moss, but very rare species that could occur on the Kuril Islands recently, in connection with climate change.
This is the luminous moss, which is listed in the Red book of the Sakhalin region. Schistostega was common on Kunashir, the wind created the ideal conditions for its spread in Northern areas. This plant is due to a rare ability to reflect light so that it appears luminous, also called the "Golden dragons", or "the Golden goblins".