Auto
That we have lived: the house on wheels with a built-in garage almost for 100 million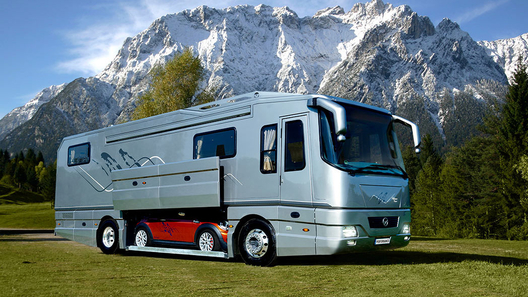 The German company Volkner Mobile started selling a new line of motorhomes Performance. They allow you to bring the whole family, but also the favorite car – and not necessarily a runabout. True, there are these campers about one million euros.
The Creator of Volkner Mobil Gerhard Falkner once I have turned my hobby into a business: a big fan of travelling on wheels he began to build and sell the homes of his own design. The top of the lineup Volkner is considered to be the Performance line, and the base price of the motorhome – about 60 million (850 000 Euro).
In this case we are talking about caravan Performance Perfection with a length of 10.8 meters. It was built on the chassis of its own design with a fully pneumatic suspension, but with the active use of components from Volvo bus. From the same brand is taken and the power unit is a 350-horsepower diesel. The interior includes several full beds, storage cabinets, toilet and shower, two 43-inch TV, kitchen equipment, point of access to the Internet, three tanks for clean and used water volume of 1400 l and the like.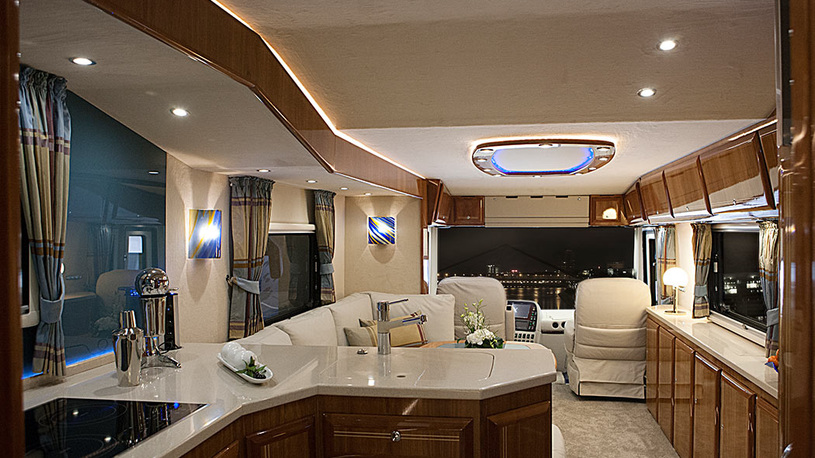 Place the same between the axles of the bus is… the garage!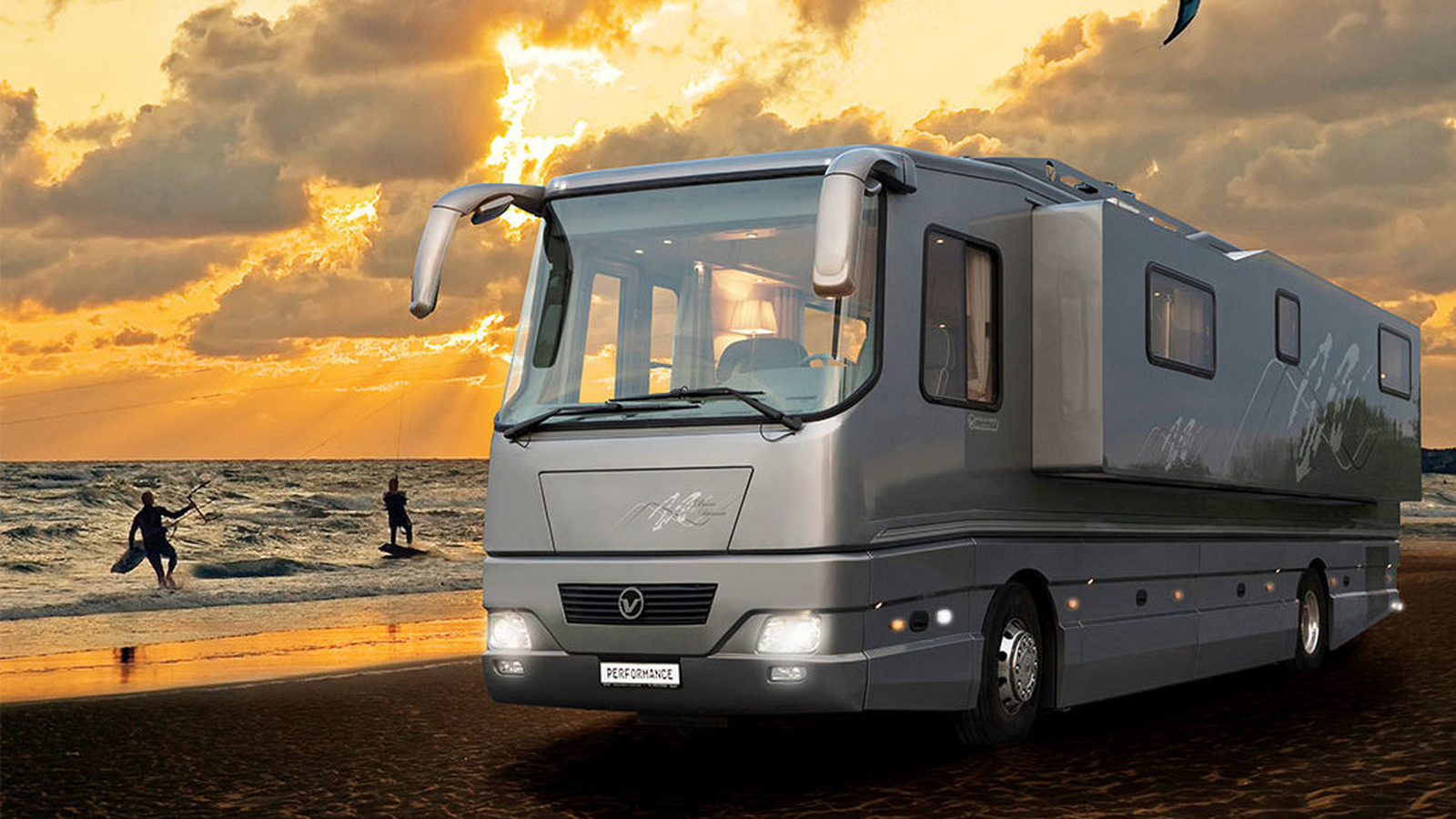 This patented development Volkner Mobile: retractable platform allows you to place inside the bus, a compact car like a Mini or Fiat 500. The developers claim that in the absence of the need to carry additional "wheels" this place can be used to store additional furniture. The car may be required to travel to the places where huge R. V check ordered the bus to leave, for example, for a dedicated commuter Parking lot.
The top version of the bus, estimated at 1 240 000 euros (90 million roubles), can "take on Board" car like the BMW i8, convertible Mercedes-Benz C-class, Porsche 911 and so on. The fact that it is more than a meter long. In addition, one of the sides of the top Volkner Mobile is equipped with a pull-out section capable of Parking areas add to the living space an additional 5 square meters.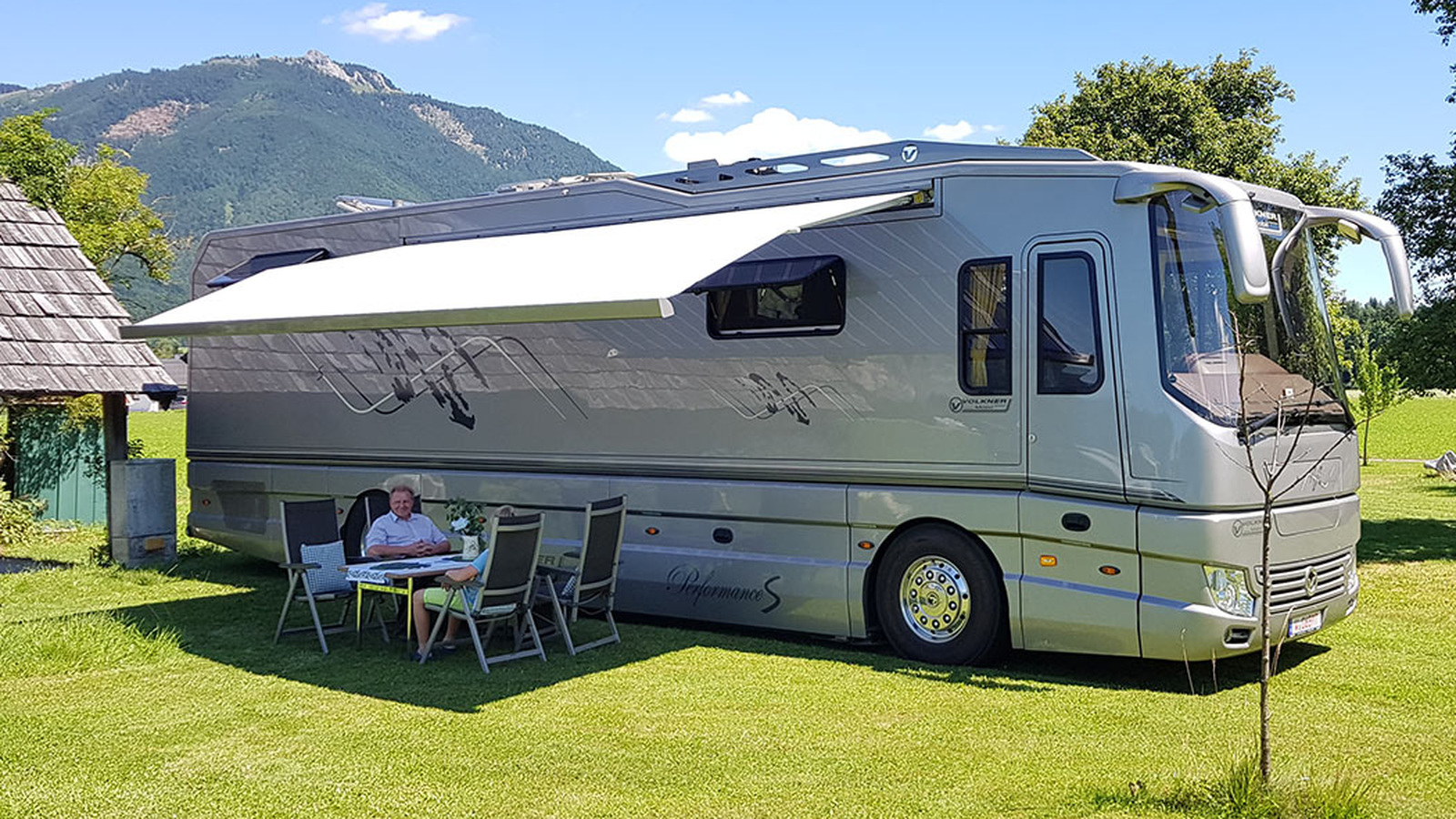 This camper is equipped with more powerful power unit: on the choice of the 460-horsepower Volvo diesel or the 430-horsepower engine Mercedes-Benz. Finally, there is the firm and performance Performance S, suggesting even greater opportunities for personalization of the interior and mechanical features of the camper, but the cost of these projects is discussed with the direct customer.