World
A powerful earthquake off the coast of Indonesia: Islands of Java and Sumatra because of the threat of a tsunami evacuated population (VIDEO)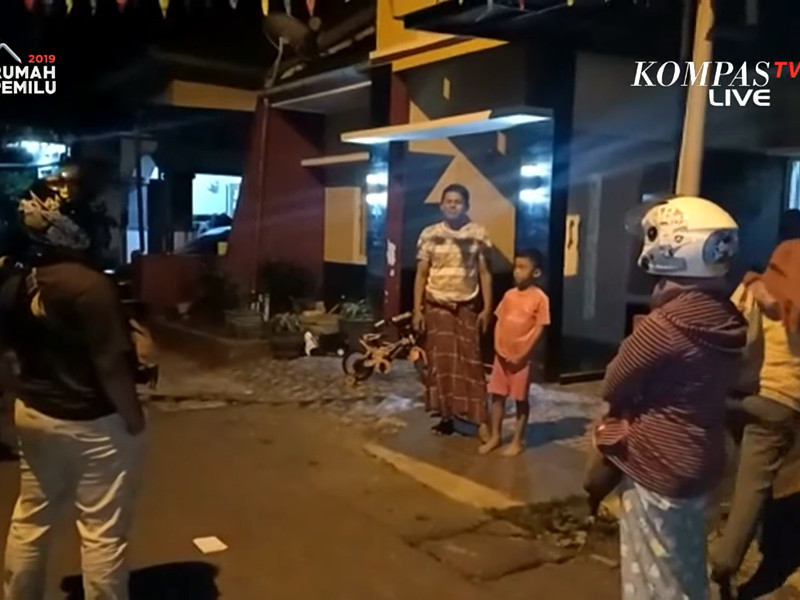 At the South-Western coast of the Indonesian island of Java earthquake. Its magnitude, according to the U.S. Geological survey (USGS), was 6.9, the epicenter was in the ocean 102 km from the coast of Banten province and hypocenter – at a depth of 53 km. Department of climatology, meteorology and Geophysics of Indonesia (BMKG) reports the 7.4 magnitude earthquake with the hypocenter at a depth of 10 km, according to Stormnews.
Was declared a tsunami warning. In the province of Lampung on the island of Sumatra and on the island of Panaitan expected wave height of 3 m, in the province of Banten on the island of Java, up to 0.5 m In the coastal areas evacuated population. Later the warning was withdrawn.
Tremors were felt in many parts of Java and Sumatra, including in the Indonesian capital, Jakarta. The earthquake damaged dozens of houses. Information on victims did not arrive yet. In many localities the inhabitants in a panic ran out into the street.
#Gempa Mag:7.4, 02-Aug-19 19:03:21 WIB, Lok:7.54 LS,104.58 BT (147 km BaratDaya SUMUR-BANTEN), Kedalaman:10 Km, Potensi tsunami utk dtrskn pd msyrkt #BMKG pic.twitter.com/IjXDhOzL98

— BMKG (@infoBMKG) August 2, 2019
The Indonesian authorities issued Friday an order to evacuate the population because of the threat of tsunami from the coastal areas to the West of the island of Java after the earthquake in the sea, reports TASS with reference to Reuters.
The population of the coastal areas of Banten province was ordered as soon as possible to evacuate to elevated areas that are inaccessible to the tsunami.
Finding customers for Russian tour operators on the island of Sumatra is unlikely. About this AGN "Moscow" said the Executive Director of the Association of tour operators of Russia (ATOR) Maya Lomidze.
"At the moment we do not have information on the number of Russian citizens on the island of Sumatra, but we assume that there are very few, and most of all, it is the independent tourists. And being tourists there is unlikely," – said Lomidze.
According to her, individual or organized tourists could arrive on the island with sightseeing purposes, but they are likely taken out immediately after the earthquake. Tour operators precise information about Russian citizens on the island.