World
Syria went on the attack on "pawns of Turkey"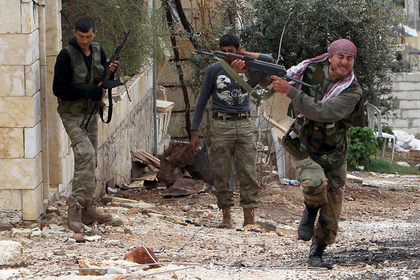 Syrian army resumes fighting in Idlib province, where the previously created zone of de-escalation. This is stated in a military statement released on Monday, August 5, the Agency SANA.
The armed forces said that the army agreed to a ceasefire in the region on 1 August. The agreement was binding on all parties, including for groups who are supported by Turkey. However, the latter "refused to abide by the ceasefire and launched attacks on civilians in nearby districts," the report said.
"The Turkish regime is persistently allows its terrorist pawns in Idlib to carry out attacks," — said the military. Thus, Ankara maintains the destructive approach and ignores the obligation and the militants strengthen their positions and threaten the entire country. In this regard, the military determined to uphold the responsibility to protect the Syrian people and to resume military actions against terrorists, the statement said.
Earlier, on 4 August, it became known that the militants group "Hayat Tahrir al-sham" (HTS created on the basis of the banned in Russia "Dzhabhat EN-Nusra") are not going to leave arranged by Russia and Turkey demilitarized zone in Idlib province. 2 August it was reported that the Syrian opposition agreed to a truce in the region.
Area of de-escalation in Idlib is one of four existing in Syria. It was created by Russia and Turkey in 2017. Most of it is still not demilitarized and is under the control HTS and the armed Syrian opposition. Moscow and Damascus believe a large part of rebels on its territory by terrorists.
The civil war in Syria began in spring 2011. The main participants of the conflict — government forces, acting on the side of the incumbent President Bashar al-Assad, the so-called moderate opposition and Islamist groups. The opposition support the United States and European countries, Russia is helping Assad government.