Science
Experts on the creation of vodka from Chernobyl water: "the White storm"
Bewilderment bordering on indignation, experienced Russian chemists whose work involves the manufacture of alcoholic beverages, when they heard the latest "alcohol news" from Ukraine. In mute shock them threw the information that Ukrainian scientists jointly with the British made the party safe vodka with water and wheat from the Chernobyl exclusion zone. "MK" was able to find an expert who could comment on "the absurd."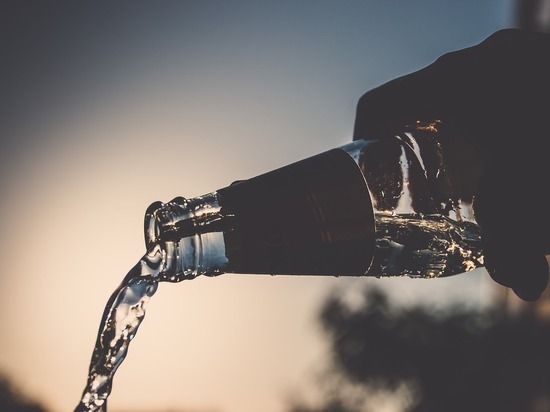 Hype erupted around vodka under the brand name "Atomik". Supposedly specialists have created a safe alcohol from the Chernobyl water and wheat using traditional methods homemade. Moreover, it is noted that water from wells Chernobyl composition similar to that of artesian water from the champagne region in France.
I would not drink this vodka for anything in the world – shared with the "MK" the guide of the Museum of the history of Russian vodka tsrk "the Kremlin in Izmailovo" Alexander Vasiliev. I heard that the process of radioactive decay will go in this area about 300 years, so tend to believe this information simple PR.
And what water should be used for the manufacture of vodka?
In Russia often use mineral or water from the Northern rivers. Then it softens, passing through the coal or milk, so it is so pleasant to the taste. In America, for example, different technology. There water is purified by various filters, in the end it becomes "dead" and hard to taste.
May be this technology decided to use the Ukrainians? Killed my water, freeing it from radiation and all other elements.
It is not excluded. Nevertheless, to test it on yourself would not like. It's just white poison.
But the Chairman of the Interdepartmental scientific Council on radiochemistry at the Presidium of RAS and Rosatom Boris Myasoedov not even began to talk about the prospects of the Chernobyl clean water, considering the history of the foolish:
– If this is a restricted area, who will allow to pump out the water? It's just ridiculous and pointless.