Technology
The expert spoke about the possibilities of artificial intelligence in aviation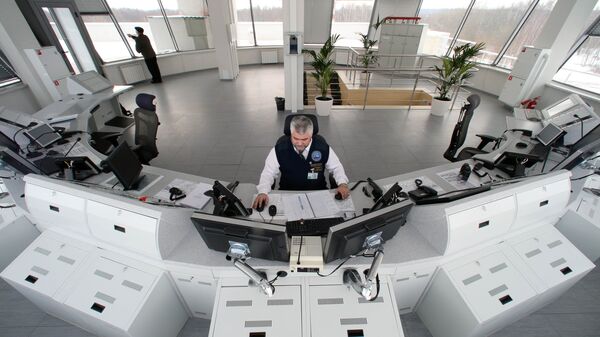 Artificial intelligence in civil aviation replace the person and will add considerably to its capabilities in addressing contemporary industry issues, including safety issues, told RIA Novosti the head of the Department of air navigation International civil aviation organization of the United Nations (ICAO) Stephen creamer.
Creamer, took part in the international Symposium of ICAO, which was held recently in Thailand, answered questions from RIA Novosti raised at the Symposium by e-mail from Montreal, where is located the headquarters of the organization.
Among the topics discussed at the Symposium were the theme of the emerging relationship between information technology and human skills in the safety of air traffic, both from the point of view of piloting the aircraft, and from the point of view of Supervisory control of air traffic and ground services. The opinions of experts about what should be this ratio, divided. Despite the fact that most experts agree that the rapid development of civil aviation and the dramatic increase in passenger and freight traffic in recent years without the help of artificial intelligence sector is not enough, some experts are opposed to each other of the possibility of machine intelligence and well-trained creative person in the resolution of emergency situations.
"I see it differently, I don't think in terms of "man vs. machine", – told RIA Novosti creamer.
"In my opinion, rather the focus should be on strengthening the capabilities of the person using the machine. If well-trained, experienced and creative person, highly effective in dealing with and overcoming emergency situations, you can imagine how much more is a lot more effective it will be, if in the ready-to-use flow processed by the machine data?" he said.
It is necessary to combine the advantages of artificial intelligence with the skills, ingenuity and creativity of man, and it will give the industry the perfect combination of capabilities to solve problems, the expert believes.
"But we live and work in a very conservative industry. Everything is new in it is estimated, first, from the point of view of economy and cost. Then each new step must be certified and then be included in a regular rhythm of updating certificates," explained creamer.
"I think it's time to change the paradigm that we follow in our approach to the introduction of technological innovations. I think the combination of human abilities and capabilities of machine intelligence is the right way to create new tools to ensure flight safety," – said the expert.