World
The Pentagon has acknowledged the growing influence finally defeated IG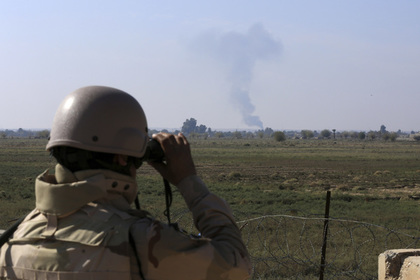 Terrorist organization "Islamic state" (IG, is prohibited in Russia) is increasing its underground network in Iraq and Syria. This is stated in the report of the inspector General U.S. Department of defense Glenn fine, RIA Novosti reported.
In particular, it became known that from April to July 2019 terrorists continued the tactics of refusal from the territories in favor of insurgent activity. IG carried out the murder, used suicide bombers, kidnapped people and destroyed agricultural crops. In addition, the Islamists started to increase his financial network, which allowed us to revive the cells of the militants in Syria and to expand their command and control points in Iraq.
Also, the Pentagon acknowledged that in the Syrian refugee camps, "al-Khol" there are many supporters of the IG.
The President of the United States Donald trump announced the withdrawal of American troops from Syria in connection with the announced "final victory" over the "Islamic state" in December 2018. At the same time it was stated that no clear terms, as part of the military will remain to protect Israel. A contingent of U.S. forces operating in the country for 2014 without the consent of its government.