Science
The layout of the station ExoMars-2020 crashed while testing a parachute in Sweden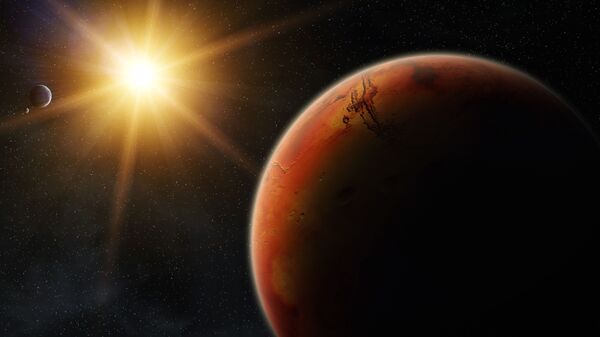 Trials in Sweden the parachute system for the Russian-European ExoMars-mission 2020 fails, the layout of the station crashed while landing, told RIA Novosti on Thursday, a source familiar with the results of the tests.
"Test the parachute system on the Swedish rocket range Esrange failed. Full-scale model of the landing module of the ExoMars Martian station in 2020 crashed while landing," – said the Agency interlocutor.
In a press-service of the European space Agency has not yet commented on this information.
The tests were August 5, as reported by the Swedish space Corporation (Swedish Space Corporation). During the balloon layout has risen in many kilometers of height for the subsequent reset of the station layout ExoMars-2020. The results of the tests was not reported. Within two days on the Youtube channel Corporation, which was conducted online broadcast of the launch was a message that the results of the test work is underway on search and rescue landing station. Currently, the stream stopped.
This is not the first failure when testing the parachute system for ExoMars-2020. In June the European space Agency announced that on may 28 when testing both the main parachute opened normally, but immediately after the release of the containers by parachute was discovered gaps in the fabric. ESA had planned to elaborate parachute system.
To launch to the station ExoMars Mars 2020 is scheduled for July 25, 2020. The mission consists of a European migratory module and the Russian landing module, which will include a Russian lander "groom" and European Rover Rosalind Franklin. At "Kozachok" will be installed on 11 Russian and two European instrument. Equipment Rosalind Franklin will include seven European and two Russian instrument. Landing the landing module to Mars is scheduled for March 2021.
In March 2016 to Mars was sent an automatic interplanetary station ExoMars-2016, consisting of a European orbital module TGO with two Russian scientific instruments and European lander Schiaparelli. In October 2016 TGO went into orbit around Mars, Schiaparelli and crashed while landing.
The launch of ExoMars-2020 should be the first for Russia sending to Mars lander for 46 years.