World
In Alma-ATA at the TV tower on mount Kok-Tobe burned deadwood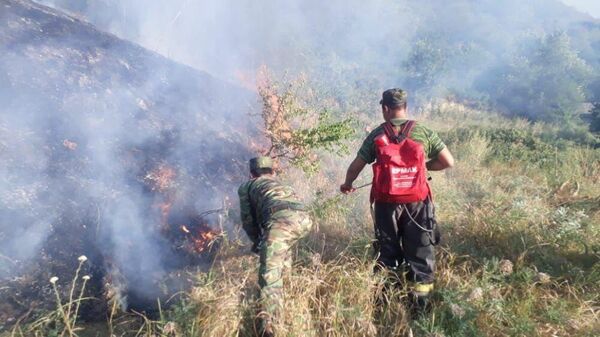 Firefighters fighting with fire the deadwood at the top of Kok-Tyube, near the eponymous television tower in Almaty, extinguishing involved aircraft, reported RIA Novosti, the official representative of the Committee of the interior Ministry of Kazakhstan on emergency situations (kchs) the head of Nurakhmetov.
According to him, the fire tower is not in danger.
The message on a fire has arrived on the panel "101" in 14.28 (11.28 GMT).
"Approximately one kilometer from the tower of Kok-Tyube the combustion of dead trees on the mountainside. The preliminary fire area is 10 hectares," – said the representative of the CSF.
To prevent the spread of fire, the perimeter of the fire was opaali the ground.
In extinguishing involved two helicopters with spillway devices Ka-32 "Kazaviaspas" and Mi-8 MTV-1 urban rescue service. In addition, elimination of a fire involved 27 personnel and six units of fire equipment of the Department for emergency situations of the city and the employees and equipment of urban public services.