Science
Scientists have described how to compute the time of puberty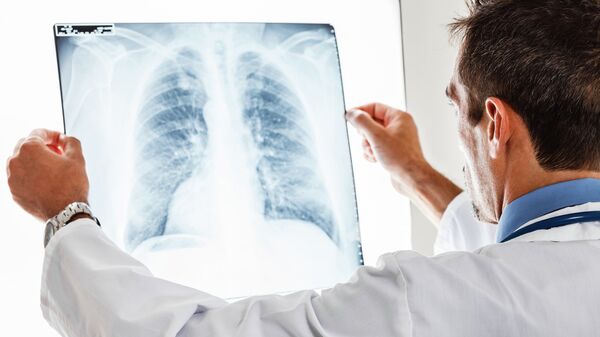 The time of onset of puberty for any child can be determined by the density of his bones and other features in the skeleton. To such conclusion came British doctors, published an article in the journal the JAMA Network Open.
"Our research shows that children who are maturing late, often to fractures and other bone injuries at a time when they are growing. In addition, they are more vulnerable to osteoporosis in later years of life," said Ahmed Alhakim (Ahmed Elhakeem) from the University of Bristol (UK).
In recent years scientists have discovered hundreds and thousands of different variations in the genes associated with high or low growth, level of intelligence, predisposition to addictions and alcoholism, as well as determining the time of the institution of family and first sex.
Each of these genes, as a rule, rather little influence on a particular trait of a person, but their collection today believe genetics, plays a decisive or even the only role in their formation.
The opening of such DNA regions often forces doctors and biologists to think about how much different the trajectory of individual development of all people on Earth, and whether these differences somehow to catch. For example, some teenagers grow rapidly and reach sexual maturity before adulthood, while others continue to grow after 18 years and "catch" them only afterwards.
Alhakim and his colleagues discovered a simple pattern that allows you to know which of these categories belongs to the child when they become an adult, watching the changes in the structure of fabric of about six thousand European adolescents as they grow.
Such studies, as hoped, the scientists had to help them uncover the reasons why many people become victims of osteoporosis after the onset of old age, while other individuals it affects, despite the similar lifestyle, diet and bad habits.
Scientists have suggested that these differences may be associated with genetic factors that affect growing body and human bones during childhood and adolescence. Following this idea, they observed the changing anatomy of the body and bone structure children over 15 years
To do this, the doctors tracked how much bone their patients absorb x-rays. This simultaneously allowed to estimate the size, mass and other properties of bones and their density. The higher this parameter in young and Mature years of life, the less the chance of developing osteoporosis in old age.
Analyzing the collected data, Alhakim and his colleagues discovered an interesting pattern — it appeared that bone density and their level of mineralization is very accurately reflected how much time must pass before they entered the phase of puberty.
Interestingly, girls and boys have grown and matured most quickly in the last two years before this momentous event in this time the share of minerals and the density of their bones increased as quickly as possible. The less was the number, the later came puberty and Vice versa.
Similarly, the density and level of bone mineralization was reflected by how quickly the increased height and weight of boys and girls. First, the fairer sex has overtaken the future men, and in about 12-15 years the growth rate of the latter increased dramatically and they became taller and heavier than their peers.
The level of differences between fast-and slow-growing children, as Alhakim, remained at approximately the same level for all observations. This allows you to use such measurements to predict when you grow up a child as well as to formulate measures that will help Teens with delayed development do not suffer from problems with the bones in the declining years of life.