World
Maduro asked the UN Secretary General to oppose the blockade by the USA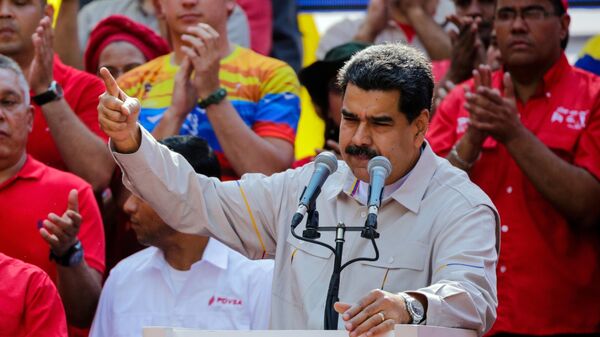 Venezuelan President Nicolas Maduro sent the UN Secretary General Antonio Guterres a letter with a request to enforce international law and oppose aggression and blockade by the US, reports the Venezuelan television VTV.
Earlier, Maduro said that Venezuela will be sending a letter to UN signed by millions of citizens who oppose U.S. sanctions.
As informs television channel, the corresponding letter was read out by the speaker of the constituent Assembly Diosdado Cabello during the meeting on Monday.
"We as a country-member of the (UN) request that the United Nations has demanded an end to the brutal aggression against Venezuela and used existing mechanisms to protect the Venezuelan people", – said in the letter. According to the text of the letter, the Venezuelan government also called on the UN Secretary General to oppose "unjust and cowardly aggression" by the United States and to protect the country from "this unprecedented crime."
The President of the United States Donald trump had earlier signed a decree on the freezing of assets of Venezuelan authorities in the jurisdiction of the United States, including in this list the country's Central Bank and state oil company PDVSA. In addition, the decree allows to impose sanctions against foreign nationals who provide support, goods or services to any persons under sanctions, including the Venezuelan government.
In Venezuela, January 21, began mass protests against the legitimate President Nicolas Maduro shortly after the oath of office. The head of the National Assembly, controlled by the opposition, Juan Guido illegally declared himself interim head of state. A number of Western countries led by the US announced its recognition. Maduro called Guido a puppet of the US. Russia, China, Turkey and several other countries have supported Maduro as the legitimate President. In Moscow called "presidential status" of Guido non-existent.