Auto
In the accident on the ring road exploded and burned Tesla (autopilot innocent)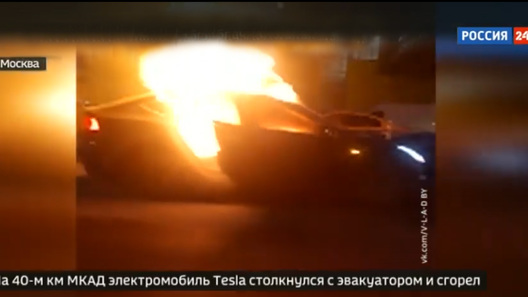 The capital's roads included in the list of places where there's a major accident with the Tesla. Moscow electric car burned to the ground, his passengers suffered serious injuries. The role of proprietary systems assist the driver in the collision until it appears.
The accident occurred late Saturday night at the 42nd kilometer of the inner side of the Moscow ring road.
As can be understood from a variety of sources and videos on social networks and the media (particularly in the story of our colleagues from TV channel Russia 24), driving an electric vehicle 41-year-old resident of the capital was moving on the left lane of the ring road and collided with a parked in the same lane tow truck (according to another version, the Tesla crashed into a car that was just going to evacuate). After the collision, the electric car caught fire, and then two explosions. Quickly put out the fire failed, and Tesla had burned almost to the ground.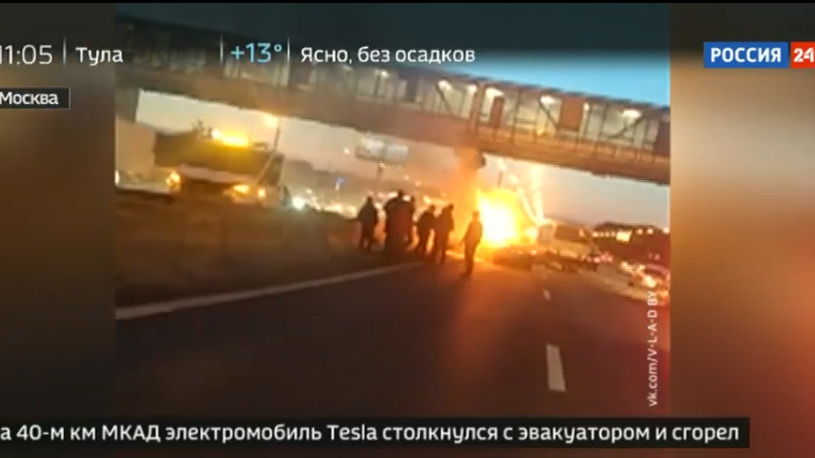 Passengers of the electric vehicle were hospitalized. According to preliminary data, the driver was in intensive care with a bruised chest, however, it was later revealed that he escaped with a broken leg. Two children of the owner were also affected – they received minor injuries, although in the first hours after the accident was reported about traumatic brain injuries and concussions. It is worth noting that the injuries received as a result of collision, not fire: burned the electric car after passengers left the salon.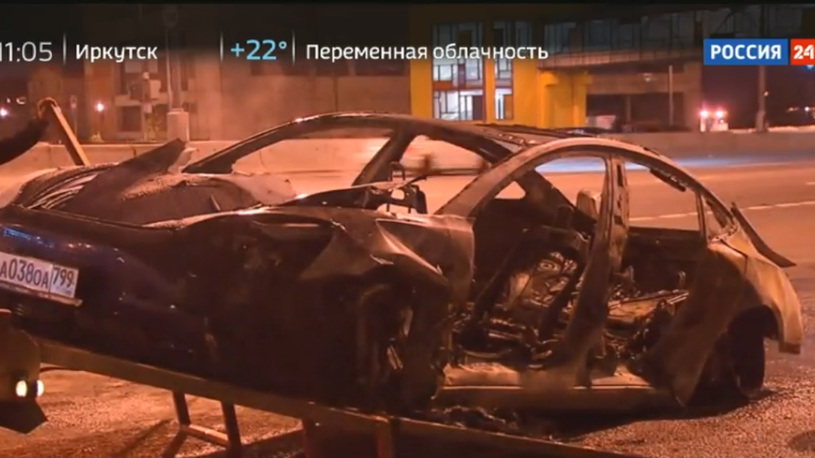 The cause of the accident is still unclear. The most common version is to carelessness the car road services in the left lane not noticed any on-Board electronics (crossover, reportedly moved with "driving assistant", which was supposed to automatically slow down "Tesla"), or the driver himself. The driver later said that, in full accordance with the manufacturer's recommendations are not distracted from the road and kept driving. The reaction of the Tesla is not followed.