World
China asked the UN security Council meeting on Jammu and Kashmir, said a source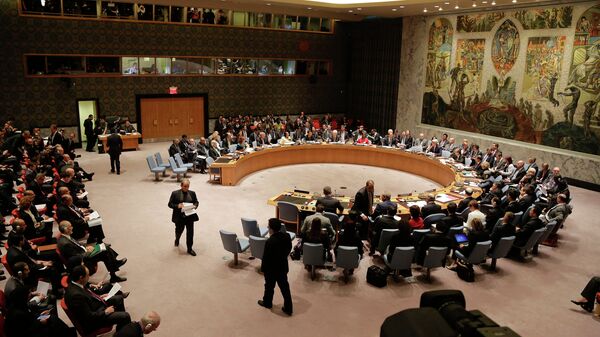 China has requested the private meeting of the UN security Council on the situation of Jammu and Kashmir, reported RIA Novosti a source in the UN security Council.
"The permanent mission of China has requested support for a letter to the Pakistani side of the closed meeting," – said the Agency interlocutor.
Earlier this week, the foreign Minister of Pakistan Shah Mehmood Qureshi sent a letter to the UN asking for an urgent meeting of the security Council in connection with the actions of India on Jammu and Kashmir. Qureshi also asked that in the meeting of the security Council were allowed to participate representative of the government of Pakistan.
The President of India, RAM Nath, Govind on 5 August signed a decree on the abolition of the special status of Jammu and Kashmir enshrined in the 370-th article of the basic law. In accordance with the initiative of the Federal government in its place will have two Union territories having less rights than the state. The next day the initiative was approved by the Parliament.
Neighbouring Pakistan, which has traditionally supported the Muslim minority of India, residing in Kashmir, argued strongly against this move. The Prime Minister of the Islamic Republic of Imran Khan ordered the creation of an ad hoc Committee to study the legal, political and diplomatic response to the decision of India on Jammu and Kashmir. Islamabad announced the downgrading of diplomatic relations with India, the suspension of bilateral trade and renegotiation of several agreements with the country.