World
Security forces are focusing their heavy weapons in the Donbass, said in the LC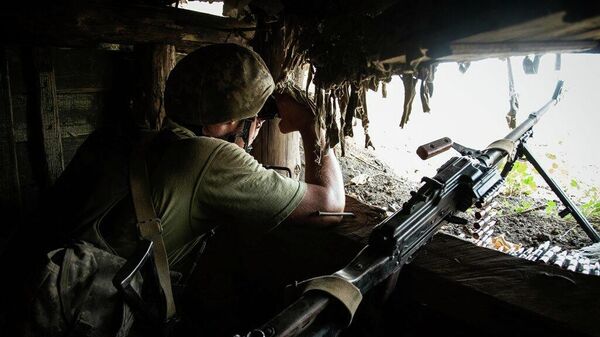 Ukrainian security forces concentrate their heavy weapons in the zone of military operations in the Donbass, said Friday at a briefing the head of the press service of the people's militia self-proclaimed Luhansk people's Republic Yakov Osadchiy.
"The enemy continues to use the truce to build and regrouping of forces and means, as well as the concentration of heavy weapons in the zone of the punitive operation" – said Osadchiy.
He said that last week the intelligence LC reported the arrival in controlled by Ukrainian security forces Rubizhne nineteen T-72 tanks, three calculations 2В9 towed mortars "cornflower", three anti-aircraft missile complexes of the 9K35 "Strela-10" and seven self-propelled mortar 2S9 Nona-S. also Revealed the location of two 152-millimeter self-propelled howitzers 2S3 "acacia" in the village of Friendship and the four of the BMP in the Golden. According to intelligence LNR, Ukrainian security forces also placed heavy weapons in the area of human settlements Stepovaya and Raihorodka.
"Ukrainian military equipment and weapons that are in violation of the Minsk agreements are outside of the storage site regularly appear on the daily official reports of the OSCE mission", – said the head of the press service of the defense Ministry.