World
British fighter jets have made the intercept Russian "Bears"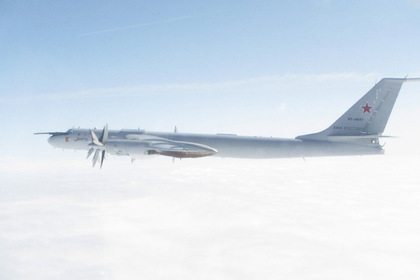 British Typhoon fighter jets intercepted and escorted two Russian anti-submarine aircraft Tu-142. This was reported by Royal air force on Twitter.
"Two aircraft"bear" Tu-142 was spotted on radar approaching the airspace of the UK. The bears were intercepted and escorted Typhoon, with the support of the tanker Voyager", — said in a statement. It is known that fighters flew from Scottish bases of Lossiemouth.
On 12 June it was reported that the Norwegian F-16 fighter jets escorted two Russian bombers Tupolev Tu-95MS in flight over the water area of the Barents, Norwegian and North seas.