Science
One and a half millennia earrings noble women found in the Crimea
In one of the vaults in the ancient city of Solkhat in Crimea, the archaeologists found the unique earrings are in the past owned by a noble woman. According to the Deputy of the State Duma of the Russian Federation of the Crimean region Ruslan Balbec, the discovery was announced during the recent presentation. It was held at the Museum of history and archaeology of the city Old Crimea.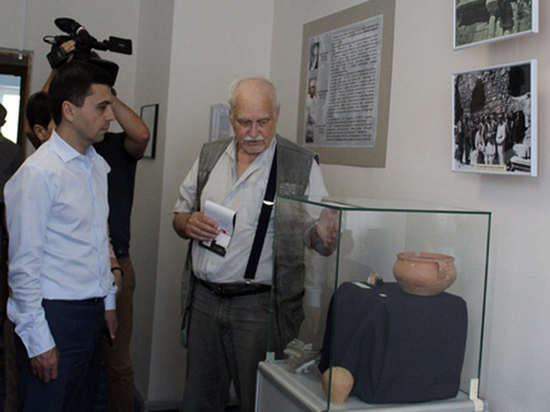 According to the Deputy, earrings, and also some other artifacts of the late XIV – early XV centuries was discovered a few weeks ago in the crypt, which had previously been looted. The fact that the decoration representing the finest jewelry work, if not touched, Balbec described as "a miracle". Also, the report States that after the exhibition of the earrings will be sent for further investigation, during which it is planned, in particular, to clarify the material from which they are made.
Among other exhibits, the Deputy noted the architectural details of the madrasah and two fragments of the balcony of the minaret of the mosque of Uzbek, 1314. Balbec said that we are talking about the original blocks preserved as possible in its original form, although during the lifetime of the building it was repeatedly destroyed and rebuilt.
Finally, Balbec drew attention to the fragment interior decoration decoration of the mausoleum — it survived not only the ornament, but also remains quite rare in the historical period ochre paint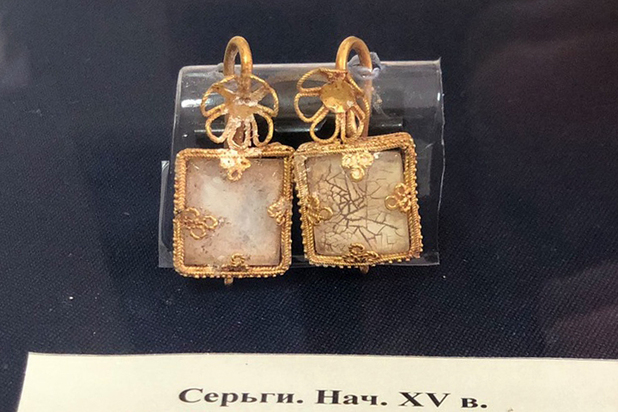 Balbec said that the exhibition was held in the arts and crafts Day on August 15.
Recently on the site of the ancient Viking settlement in the Pskov region was found a record number of artifacts — they were more than five hundred. Before that in the East of the Crimea during the excavations of the necropolis of Kyz-Aul, was found the skeleton of a whale ancestor, whose age reaches 10 million years