Science
Caver said unknown microorganisms in the Crimean cave "Tavrida"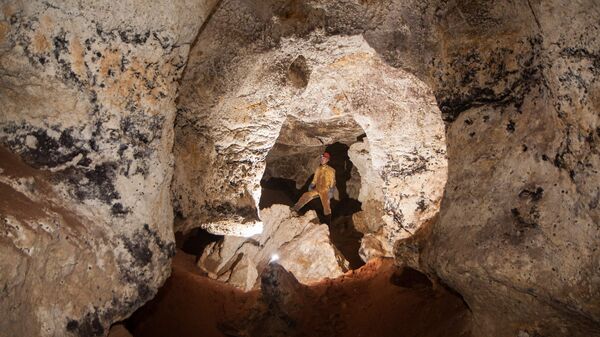 In the Crimean cave "Tavrida" found unknown microorganisms, told RIA Novosti the Chairman of the Board of the Russian Union of speleologists, senior lecturer of the Crimean Federal University of V. I. Vernadsky Gennady Samokhin.
Last week he said that cavers discovered the cave in thin crust unique phosphate minerals.
"We have found that these minerals are penetrated by living organisms — microbes. These are a kind of "alien". Where do these bacteria come from, remains to be seen. Samples and analyses have not yielded any answers," — said the scientist.
According to him, to study the bacteria in Crimea specifically fly a group of microbiologists from the Ural branch of the Russian Academy of Sciences.
Caver said that by the end of August it is planned to resume the study of caves, is temporarily suspended due to the construction of the route "Tavrida". To do this, the cave will open up a new entrance.
Last summer, when construction of the highway "Tavrida" in the village of Zuya in Belogorskiy district of the Crimea discovered karst cavity with a length of over a kilometer. The cavers found the remains of ancient predators and other animals. Exploring caves engaged in the expedition, composed of representatives of different fields of science — cavers, paleontologists, archaeologists, paleobotany, specialists in radioisotope Dating.