Auto
UAZ intends to invest in "Russian Prado" billions of rubles, and the process has already started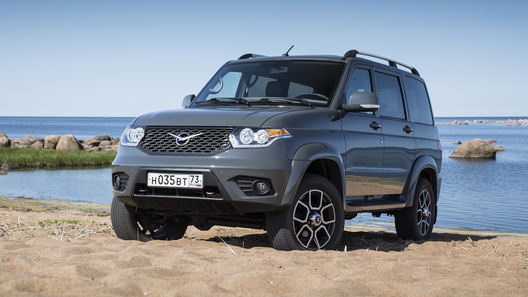 The published plans of the Ulyanovsk car factory for the expansion of the model range and production volume. The project "Russian Prado" is really already underway, and a Patriot with an automatic transmission must become popular before the end of the year.
The head of the plant Adil Shirinov said that the company plans to invest in the so-called "platform of Patriot-2020" up to seven billion rubles. As the press service of the Government of the Ulyanovsk region, a statement that was made at the meeting Shirinov with the Governor of the Ulyanovsk region Sergey Morozov as proof that the UAZ intends to systematically expand production and increase demand. By the end of 2019 tax deductions of plant in the budget of the region should reach 570 million rubles.
Details about the new platform Adil Shirinov did not disclose, but called the main developer: Creator platform for a new model family of UAZ will be the Institute of US, which is quite logical. Earlier also it was reported that the Ulyanovsk automobile plant plans to produce this car at least four types of body styles – SUV, truck, and van monocab.
When the "Russian Prado" will be born, is also unclear but it seems that the production plans of the Oise the following year, this model did not provide. In 2019, the plant is going to produce 45.6 thousand cars, and in 2020 – up to 46.8 thousand, and, obviously, the growth will be achieved through the Patriots with an automatic transmission. They, by the way, for the remaining months of the current year it is planned to send to dealers in an amount up to three thousand machines.
Mentioned at the meeting, to the word, and "preserving financial stability" of the plant, and "streamlined cost structure". Mentioned without details, but, apparently, Adil Shirinov was referring to recently announced staff reductions the ranks of employees of the plant should leave about a thousand people.