World
Ukraine has suggested to make a priority of U.S. foreign policy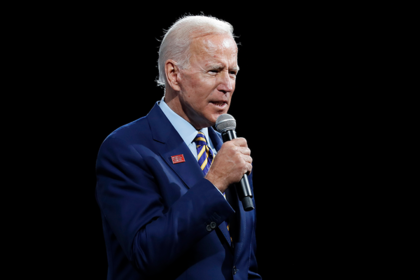 The leader of the presidential race in the U.S. Democrat Joseph Biden said that would make Ukraine's foreign policy priority. The candidates ' answers on issues of international relations from Democratic party of the United States published on the website of the Council on foreign relations.
"I would have made Ukraine a foreign policy priority of the United States. In the military sphere would be more us aid for security, including weapons, to strengthen Ukraine's ability to defend itself. I also would expand the successful training mission for the Armed forces of Ukraine, which was initiated by the administration of Obama-Biden," — said the politician.
In the economic sphere, Biden plans to work to increase direct foreign investment and support Ukraine's energy independence from Russia, especially in the case of the launch of the gas pipeline "Nord stream-2". He added that U.S. aid should be strictly subject to anti-corruption reforms in Ukraine.
Biden — 76-year-old American politician, three times in his career participated in or expressed the desire to participate in presidential elections (in 1988, 2004 and 2008). In 1973 he became a Senator from Delaware at the age of 30 years — the minimum possible for his election. A year later, the editors of Time magazine included him among the "200 faces of the future that will make history". In 2016, the year he said it is ready to ballot to the post of President at the end of the mandate of the trump.
Biden advocated the bombing of the former Yugoslavia, supported the US military intervention in Iraq, after the Georgian-South Ossetian conflict Georgia promised financial assistance in the amount of $ 1 billion. He also actively supported the sanctions against Russia imposed over the Ukraine crisis.
The United States presidential election will be held in 2020. According to political polls, Biden's chances to become the candidate of the party assessed as the highest.