Science
During excavations in the Kremlin have found traces of a large fire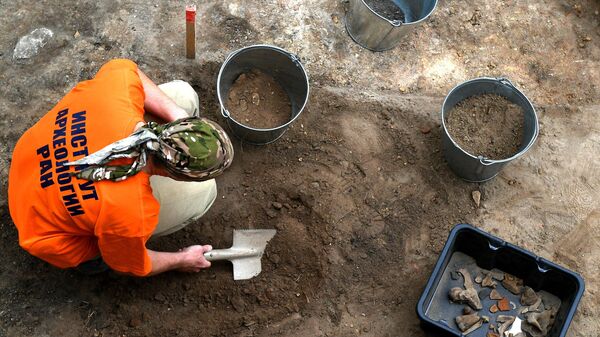 Archaeology, leading excavations at the site in the centre of the Kremlin found, perhaps, traces of the great fire of Moscow happened in 1571 in the result of the Tatar invasion, told reporters the Director of the Institute of archaeology of the Russian Academy of Sciences, Vice-President of the RAS Nikolai Makarov.
The Institute of archaeology in may this year, began to excavate the Grand Kremlin square. The objective of this work is the study of the cultural layers in this place. The main scientific results obtained to date, the opening balances of the building Orders, the Central governments of the Russian state XVI – XVII centuries. Preliminary results of the excavations in June was shown to Russian President Vladimir Putin.
"We are now at the mysterious horizon of large fires", – Makarov said to journalists at the presentation of the results of the excavations conducted on the occasion on Thursday, the day of the archaeologist.
"We see in the excavation of the huge piles of coals, which remained from some burnt-out buildings. We can not yet accurately dated the fire and to associate it with certain historical events," – said Makarov.
"Maybe it's the famous fire of 1571, when Moscow was captured (Tatar Khan) Davlet-Girey, who burned the city, and when oprichnina regiments are unable to withstand the onslaught of the Crimeans. And although the Kremlin was not busy Davlet-Girey, but the Kremlin was heavily damaged from fires," – said the scientist.