Science
The oldest ceramics discovered on the Eastern Bank of the don
Ceramics created about eight thousand years ago in Eastern Europe, found on the banks of the don the participants Nignegorskiy archaeological expedition of the State Hermitage Museum jointly with the colleagues from Rostov-on-don. Reportedly, it is the oldest find of this kind for all time of carrying out archaeological research in the region.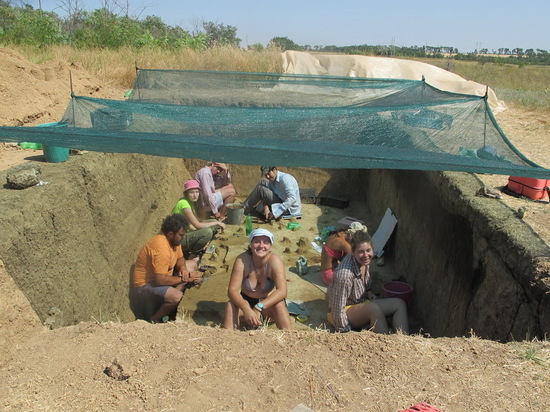 Experts noted that the study for the past five years was carried out on the territory of the settlement the beginning of the seventh Millennium called Rakushechny Yar. The commander Catherine Dolbunova noted that these places were inhabited by fishermen, because the settlement was located on the shore of an ancient lake with lots of fish. In this regard, many discovered artifacts are directly related to the profession of fisherman: stone tools for the manufacture of nets and sinkers, as well as numerous articles made of shells.
As one of the most interesting finds 2019 archaeologist called fragments of statuettes, in addition to study planned in the next phase of the study. It is assumed that new artifacts will allow you to obtain interesting information about the relations of Rakushechny Yar settlement of the Northern Caspian.
The seventh Millennium BC is considered to be one of the key periods in the history of mankind at this time began the so-called "new stone age" and there was the Neolithic revolution, involving the transition of human communities from the primitive economy of hunters and gatherers to agriculture, based on agriculture and animal husbandry.
Recently in one of the vaults in the ancient city of Solkhat in Crimea, the archaeologists found the unique earrings are in the past owned by a noble woman. Before that the site of the ancient Viking settlement in the Pskov region was found a record number of artifacts — they were more than five hundred.