Science
Predicted the death of hundreds of thousands of people due to the new heat wave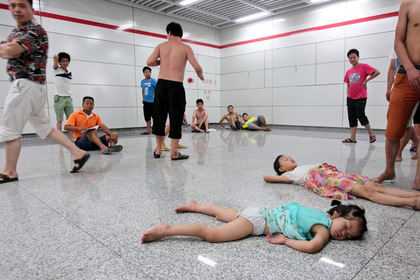 The increase in average global temperatures by 1.5-2 degrees Celsius higher than in the nineteenth century would lead to an increase in mortality in the tens of thousands of people a year in China alone. About it reported in a press release on Phys.org.
The pessimistic forecast is saved, even if we consider the improvement of health, increasing the number of air conditioning systems and easy access to clean drinking water. In this case, the increase in global average temperature by half a degree will lead to an additional 30 thousand deaths. In the absence of efforts to reduce mortality, this figure could increase by 50 percent.
Average global temperatures have already risen one degree Celsius above pre-industrial values, which contributes to longer and more intense droughts and heat-waves.
In 2003 a heat wave in Europe led to the deaths of more than 70 thousand people, and the heat in Russia in 2010 — to the death of 56 thousand people. In addition, the current year July was the hottest month in the entire history of observations. According to scientists, this trend can not be explained, unless you consider the human influence on Earth's climate.