Auto
Armed traffic police appeared plastic Lada Vesta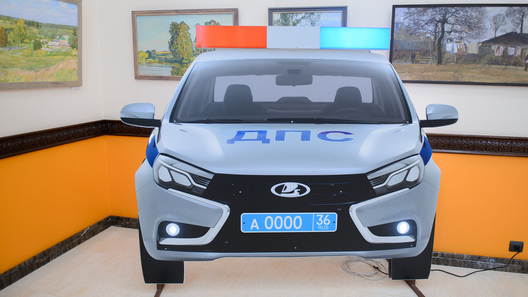 In Voronezh has passed presentation of a new means of prevention of violations. "The patrol car" traffic police is equipped with the necessary lighting and almost looks like a real Lada Vesta – except he is flat and can not ride.
"The machine" showed the Governor of the region on the regional Commission on ensuring road safety with the participation of the chief of local traffic police Evgeny Shatalov. According to him, such models are planned to be placed along area roads that drivers are not relaxed.
Sham "Lada Vesta" armed with led accents on the painted bumper and put on the red state-blue "chandelier": the lighting is battery powered and can operate in standalone mode for about a day. The existence of a working "flashers" associated with the idea of the Voronezh authorities to use the models mainly in the dark. According to the authors of the project, any driver, seeing the familiar red-and-blue iridescence, would be to be careful.
To place the models collected in those areas of the Voronezh region, where the most frequently occurring accidents, and also along the Federal highway M-4 "don", on which automobile traffic is moving including to the South of Russia.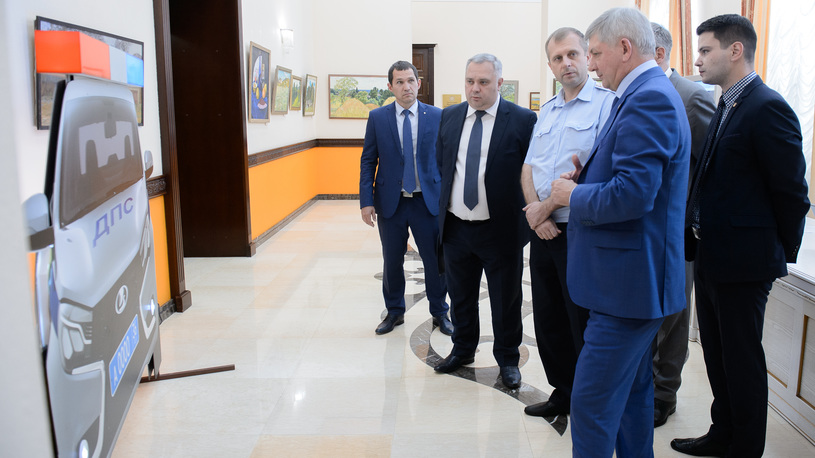 Experiment with the installation of "self-luminous" layouts patrol cars of traffic police have already received approval from regional authorities: now, in local traffic police figure out where and how much plastic "vest" to be installed.