Science
Named the most harmful cheese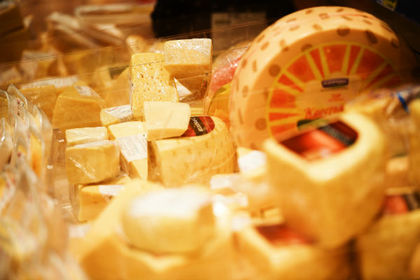 Cheese is the most dangerous, said the dietician of clinic of Institute of nutrition Julia Panova. About it report "Arguments and facts".
Panov explained that in such cheeses as Roquefort, DorBlu, Gorgonzola, Camembert and brie contain toxic substances that can provoke the development of infectious disease listeriosis. "Enough of even one piece to harm", — said the expert.
The nutritionist added that cheese should not be consumed by children and pregnant and lactating women, and patients with diseases of the gastrointestinal tract.
In may, Roskoshestvo conducted a study of 20 brands of processed cheese with a fat content of from 45 to 60 percent. The result is the highest score on the scan results received only cheese brand "B. Y. Alexandrov". The five leaders also included cheese "Merry milkman", Hochland, "Avida" and "Serological". Researchers tested cheeses for 70 indicators of quality and safety. The results of the work in all studied cheeses not found any violations in terms of the content of pesticides, antibiotics, heavy metals, toxins, nitrates and nitrites.