World
Trump was upset by the inability to buy Greenland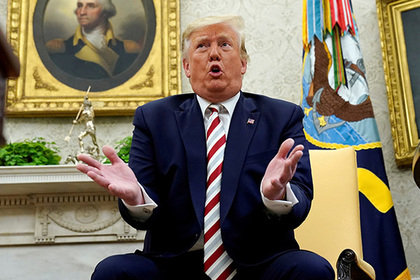 US President, Donald trump declared that the refusal of the Prime Minister of Denmark Mette Frederiksen to sell Greenland sounded unpleasant. About it reports Reuters.
The American leader believes that the words of Frederiksen on "frivolous and absurd plans" US on the island was inappropriate. "She talks not to me, and with the United States of America: with the US not to talk like that," — said trump.
Earlier on August 21, the Washington Post reported that the United States discussed the possibility to pay annual subsidies under the purchase and Greenland in the amount of $ 600 million. In addition, addressed the issue of lump-sum payment of large sums of Denmark as an incentive for the transfer of the island.
On 16 August it became known that trump is considering the purchase of the Danish Islands. It was noted that this idea was discussed with his advisers, who found the plan economically viable. Later, the American leader confirmed the interest in acquisition of Greenland and compared the possible purchase of the large transaction on acquisition of real estate.
The Prime Minister of Denmark refused to discuss the sale of autonomy. "Greenland is not for sale. Greenland is not a Danish. Greenland Greenland. I very much hope that it [the desire of the President of the United States to buy the island] is nothing serious," she said. After that, trump has canceled scheduled for early September visit to Denmark.