Science
It reveals the danger of global warming, aircraft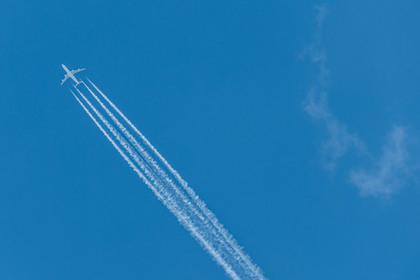 Scientists at the University of reading in England, came to the conclusion that global warming will lead to the strengthening of the clear air turbulence, which can pose a danger to passengers. This publication reports the Washington Post.
The researchers found that warming in the Arctic leads to a decrease in air temperature in the lower stratosphere near the poles. Simultaneously, there is a warming trend in the upper troposphere over the equator. The higher the temperature difference between the equator and pole, the more it becomes the high-altitude jet stream from West to East across the North Atlantic. In the lower part of the troposphere is the reverse trend: the temperature gradient is smoothed, which weakens the jet stream.
Both processes compensate each other, but recently there has been an increase in wind shear, in which the speed and direction of wind varies significantly on a relatively small area of the atmosphere. The upper jet stream is not changed, but the bottom is attenuated. Thus, decreasing the aircraft with every passing year more and more strong drop in wind speed. Since 1979, vertical wind shear increased by 15 percent.
Climate models predict that by mid XXI century turbulence clear sky will increase in 2-3 times. Despite the fact that this phenomenon is not a cause of the crash, it can lead to dangerous injuries of passengers and crew members.