World
The President of Brazil urged Him to abandon insults in his address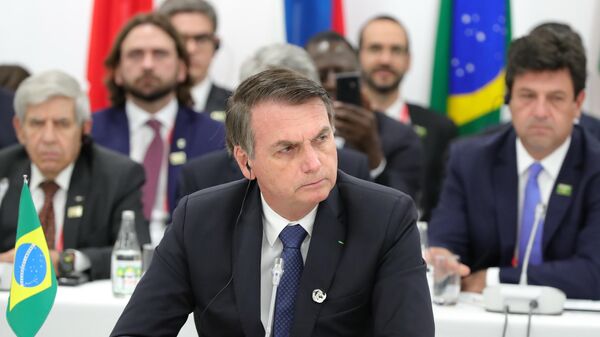 The President of Brazil Jair Bolsonaro said he was willing to discuss the adoption of international assistance to combat fires in the Amazon, provided that the French leader Emmanuel macron refuses to "insults" at him, according to the portal Globo.
Earlier macron announced that the G7 will receive immediate assistance in the amount of approximately EUR 20 million for fighting forest fires in the Amazon. After that, the head of the administration of Brazilian President Onyx Lorenzoni said that Brazil will refuse help.
In conversation with journalists Bolsonaro made clear that he personally refused to help and called the conditions for its adoption. "First of all Mr. macron should refrain from insults in my address. First, he called me a liar. Second, I have information that our sovereignty over Amazonia remains an open question," he said.
Last week Bolsonaro entered into a polemic with Him, accusing him of "colonial mentality" and the pursuit of personal political goals. The occasion was the proposal of the President of France to discuss the situation with fires in the Amazon at the G7 summit. After that, the macron Bolsonaro accused of reneging on the commitments on climate change.