Audi e-tron crossed 10 countries and crossed 1600 km in 24 hours
Gathered recently at lake bled, on Pokljuka plateau in Northern Slovenia, nine journalists. They were broken into three groups of three (do not think bad), are located in three, again, electrocreaser Audi e-tron quattro 55 and went them on a journey to Amsterdam (again, with the good intentions). And what came of it? Audi e-tron all won: journalists so tired, and he didn't.
The route stretching over 1600 kilometres took place on the territory of Slovenia, Austria, Italy, Liechtenstein, Switzerland, France, Germany, Luxembourg, Belgium and Holland. The final point of the route Amsterdam (the Netherlands).
To show such a high result, participants were able thanks to the charging capability DC (network of 150 kW), from a powerful charger settings lithium battery Audi e-tron is charged to 80 % in just 30 minutes, which saves time on long journeys. These characteristics were made possible through the use of integrated thermal control systems, which also provides a long life battery and high performance even under significant load. All seven of the stops was accompanied by a rapid charging stations of the appropriate type. They are part of a network e-tron, as the installation of charging alternating current from the mains power up to 11 kW.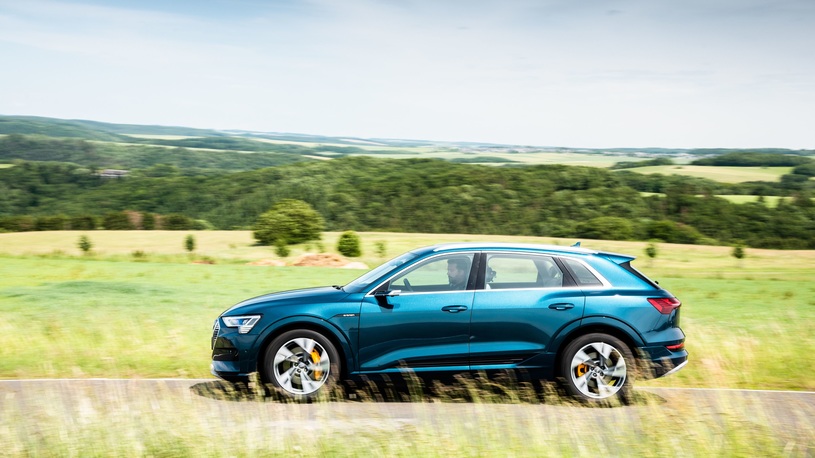 Now own network of Audi includes approximately 100,000 items and charges in 19 European countries, and their number is constantly growing. With a single card, customers can use the services of all stations in the network. To obtain cards must register on the myAudi portal and to sign an individual contract. Charge the payment from your account automatically, it does not need to perform any additional actions. Standardized within a country fares allow you to travel without worrying about compare prices.
It is noted that the sections of the route with different characteristics has allowed Audi e-tron quattro 55 to demonstrate impressive dynamics and precise handling. On the climbs in the Alps electric has proved the efficiency of the power plant with efficiency of 300 kW and a torque of 664 Nm, and the slopes are the potential of recovery of energy, which at power up to 220 kW and torque of 300 Nm allows to recuperate braking energy and convert it into electricity. On the winding roads of South Tyrol system electric all-wheel drive guarantee optimum traction and momentum. The control system continuously monitors parameters and for fractions of a second is able to change the settings, providing a perfect distribution of torque between the axles.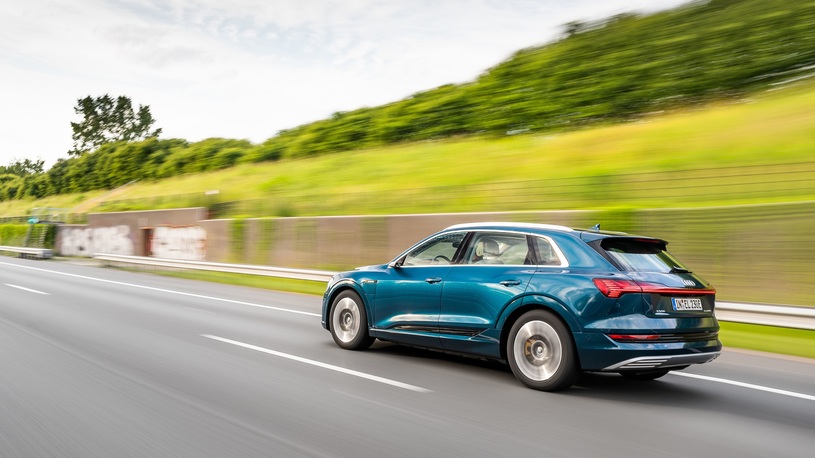 In the plains along the Rhine, in Belgium and the Netherlands electric vehicle moving with constant speed. Moreover, its aerodynamic characteristics (drag coefficient of 0.27) contributed to significant energy savings.
It is also noted that the entire route of the electric SUV have demonstrated the highest level of comfort and low noise level, comparable to cars of business class. Extra comfort also provides an impressive stock of free space in the cabin, especially in the area of the rear passengers feet. This was achieved thanks to the special configuration of the power plant. Seats with leather upholstery and massage function, ionizer to improve air quality and contour/backlighting organically complete concept of interior design and provide a special experience to travel long distances. In other words, the participants, though tired during the day, continuous movement, but was satisfied.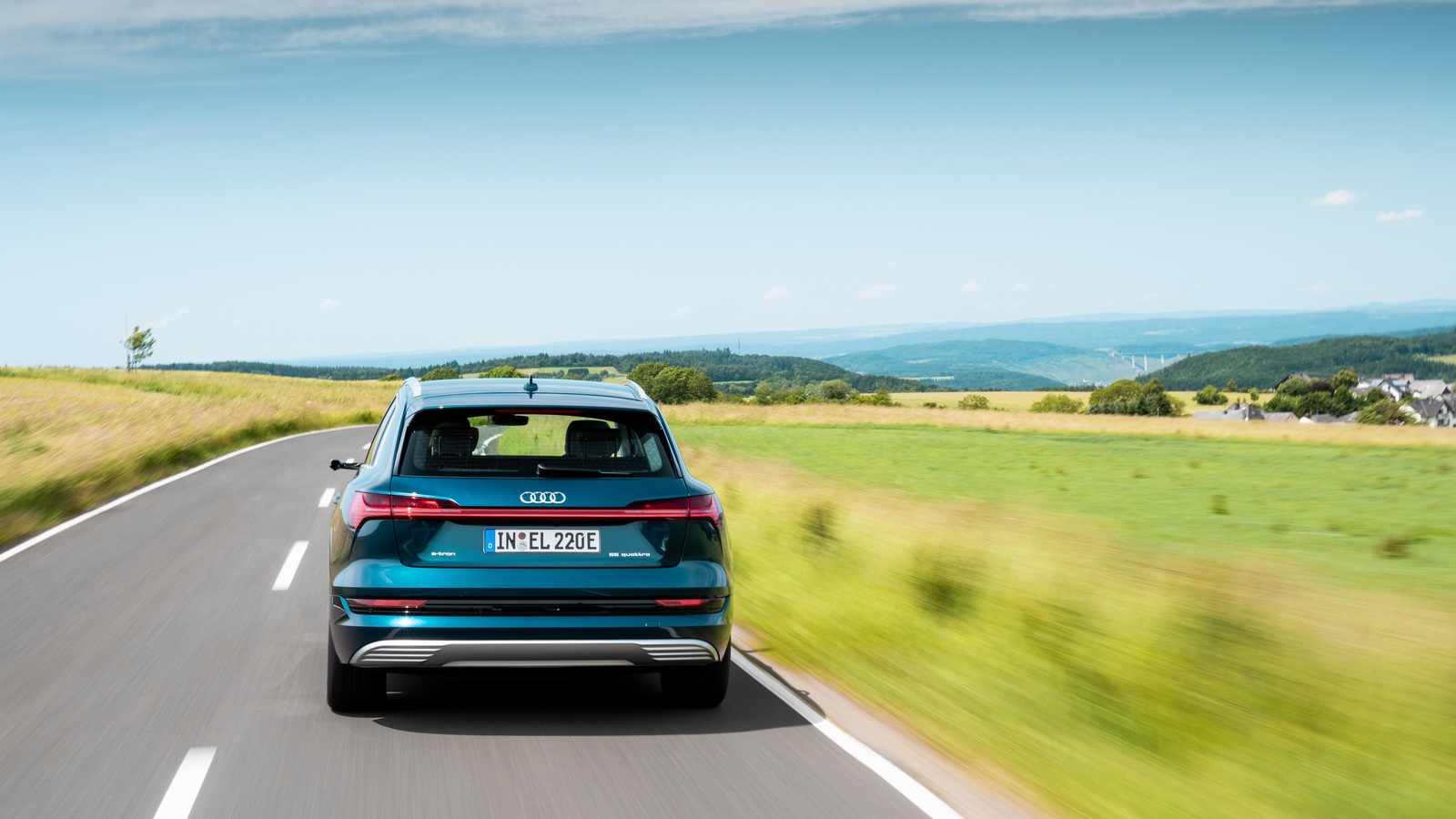 "Our electric SUV is a car that is prepared to travel great distances, which perfectly combines the highest level of comfort, dynamics and efficiency, reported the mileage Hans-Joachim Rothenpieler, the Audi Board member responsible for technical development. — During the test, journalists were able to confirm that in addition to the big power reserve and quick charging from the mains with a power of 150 kW, these qualities also play an important role."