World
Tusk has suggested replacing Russia with Ukraine in the G7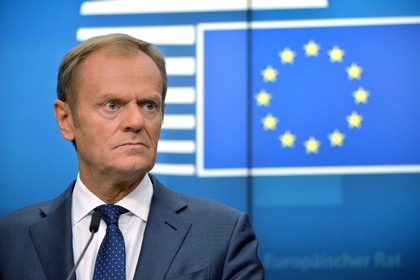 The head of the European Council Donald Tusk spoke against the return of Russia into the G7 club, proposing to invite to the next summit "the Big seven" Ukraine. The corresponding statement Tusk made at a press conference before G7 summit in Biarritz. His words on Saturday, August 24, results Sputnik.
He recalled that in 2018, the President of the United States Donald trump has offered to revive the G8 format, noting that the transition of the Crimea under jurisdiction of Moscow was partially justified. "Under no circumstances we can not agree with this logic. When it comes to speculation about the invitation of Russia to the negotiating table, I would like to say the following: first, the reasons for which Russia was excluded in 2014 and remain in force," — said Tusk.
According to him, the Crimean issue was added to the incident in the Kerch Strait, when he was detained by Ukrainian sailors.
The head of the European Council also proposed to invite Ukraine at the next summit "the Big seven" as a guest "to hear from their new President" Vladimir Zelensky. "I talked to him about it two days ago and I know he will be very interested," — said Tusk.
To invite Russia to the summit of G7 in 2020 proposed by the President of France Emmanuel macron. Trump agreed with him and said that Moscow would be appropriate to see the group, because "many things that are discussed in the G7, touch Russia."
The G8 has ceased to exist in 2014 after joining the Crimea to Russia. Then the leaders of major world powers has refused to participate in the summit that Russia, as chair, was held in Sochi. Instead, in Brussels, a meeting of "seven" — G7 (France, UK, USA, Germany, Japan, Italy and Canada). The summit is also attended by the representatives of the European Union (the presidents of the EU Council and the European Commission).