Auto
Suburban drivers will prompt the placement of cameras on tripods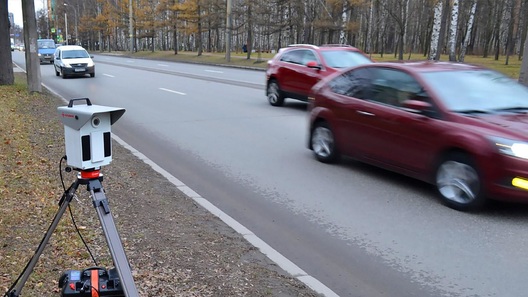 Within a few months on the roads of Moscow will be up to five hundred new signage, which will make the region one of the leaders in Russia in implementation of important innovations.
Regional Ministry of transport has decided to inform the drivers about the approach of not only to stationary cameras, but also mobile systems – the so-called "tripods" that can change its location. To maximize the awareness of drivers in June at a meeting of the state Council called on President Vladimir Putin.
According to "Kommersant", to inform drivers about the cameras will be with the help of information signs yellow color with inscription "Attention! Mobile systems". Before the end of autumn they should place on all areas in suburban locations where such systems are used. As stated in the Department, all signs will be placed around five hundred, despite the fact that at the moment the total number of suburban chambers is about two hundred.
The information signs in the majority of cases was used to denote stationary cameras, but according to the experts, the ubiquity of unmarked mobile systems called regular criticism from drivers. It is considered that such cameras installed covertly and thus to collect more fines.
It is still unknown whether used in the suburbs of stationary information boards or signs, the same mobile as the camera. According to some experts, to maximize the effectiveness of such signs would require operators of complexes to put them up for 200-500 metres to the cameras. If this is not done, cancel all the issued unmarked camera fines.