World
Pushkov praised the promise of the new foreign Minister of Ukraine on Donbass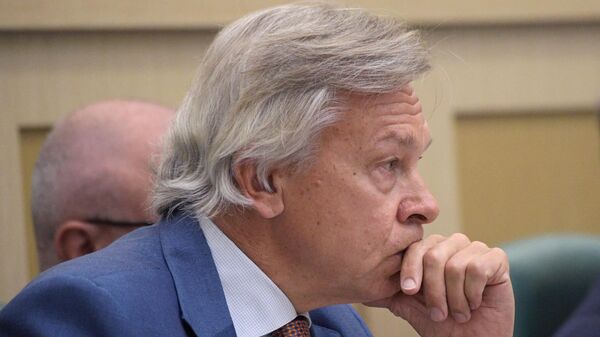 Russian Senator Alexey Pushkov commented in his Twitter the promise of a new Minister of foreign Affairs of Ukraine Vadim Pristayko about the conflict in the Donbass.
Earlier pristayko said that with progress in the conflict settlement in the Donbass, Kiev will think over the elections, Amnesty. However, he noted that no matter how it will happen, "by invitation of a peacekeeping mission or through execution of Minsk. Critically important thing: we have six months."
According to Pushkov, the new foreign Minister of Ukraine need "to learn how to read the agreement" and not to follow the example of former Minister of foreign Affairs Pavlo Klimkin.
"The new foreign Minister of Ukraine promises to solve the crisis in the Donbass for months? Ambitious, but it is doubtful. To start Kiev is necessary to perform 1st and 2nd paragraphs of the Minsk agreement to stop the shelling, to withdraw heavy weapons. And you learn how to read agreement: Klimkin read them from the end," wrote the Senator.
Новый глава МИД Украины обещает решить кризис в Донбассе за полгода? Амбициозно, но сомнительно. Для начала Киеву надо выполнить 1-й и 2-й пункты Минских соглашений: прекратить обстрелы, отвести тяжелые вооружения. И научится правильно читать соглашения: Климкин их читал с конца.

— Алексей Пушков (@Alexey_Pushkov) August 30, 2019