Auto
Again, the opinion of the Mazda CX-5: it is now not in the rhythm winks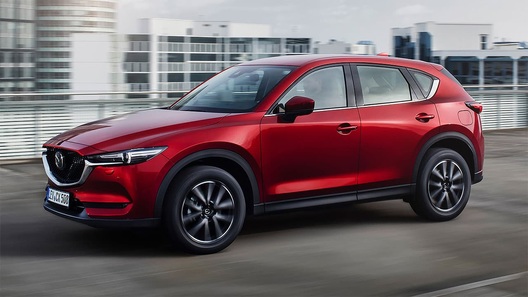 The company "Mazda Motor Rus", officially representing the brand Mazda in the Russian market, announced a recall in the territory of Russia of the crossover CX-5 because of potential problems with the emergency stop signal, designed to warn of a collision.
As informs Federal Agency on technical regulation and Metrology (Rosstandart), the voluntary recall are 92 Mazda CX-5, implemented from December 2014 to January 2016, with VIN codes according to the application.
The reason for the withdrawal of crossovers lies in the fact that the system of the emergency stop signal (ESS) system and prevent a secondary collision (SCR), which is intended to signal activation of hazard warning under certain events such as a sudden emergency braking or an accident in a collision, can alert you to warning improper flashing frequency of the signal.
Provided for the diagnosis and repair of vehicles will be performed the process of reprogramming the front control module body hardware (F-BCM). All repairs will be performed at no charge to owners.
Authorized representatives of LLC "Mazda Motor Rus" will inform owners of vehicles covered by the recall by sending letters and/or phone about the need to provide the car to the dealership for repairs.
At the same time, the owners can own, without waiting for the messages to an authorized dealer to determine whether their car is under recall. To do this, you associate the VIN number with the attached list, contact the dealer center and to schedule the repair.