Technology
In Russia have created a laser system for landing aircraft in bad weather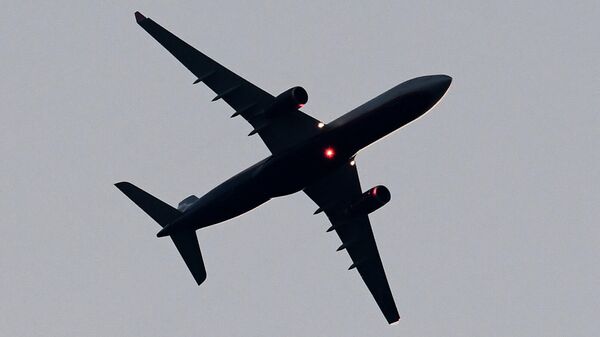 Holding "Schwabe" (included in rostec) has created a laser system glide scope "Stalker" for landing aircraft in bad weather, told RIA Novosti in the press service of the holding.
"In creating a system of "Stalker", we focused primarily on the needs of pilots, despite the fact that potential clients are airports. When testing the system the most common among them was the issue of laser safety for your eyes. We have created a completely harmless laser. For example, compared with the conventional laser pointer, the power density of the beacons "Stalker" below 42 times," – said the first Deputy General Director of holding Sergey Popov, quoted by the press service.
It is noted that the system is a set of three laser beacons, each with six modules. Beacons located on the airfield on both sides and 100 metres before end of runway. The company explained that the need for a system arises in conditions of poor visibility – rain, fog, low cloud, when a fit of difficult.
"When landing, the pilot sees three laser beam indicating the direction, i.e. the landing course and glide path plane. To simplify the estimation of its own location by the crew of the glide plane marked by two rays: the left beam emits bursts twice per second, right once per second, and the course is marked by a beam that lights up continuously," said Schwabe.
"Stalker" is completely dustproof and waterproof, easy to install, maintain and use, can be operated in 100% humidity at a temperature of from -50 to + 60 degrees Celsius, and the assigned resource of the system is 60 thousand hours, the restoration time in case of any failure – not more than 5 minutes. This is an initiative to develop the Krasnogorsk plant named after S. A. Zverev, part of the circuit "Schwabe".