Science
In the United States broke out a deadly plague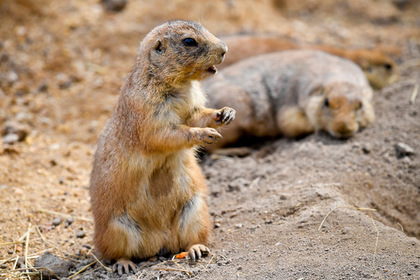 In the U.S. state of Colorado recorded outbreak of plague among the Prairie dogs, which forced the authorities to partially close reserve, Rocky Mountain Arsenal. This publication reports The Independent.
Infection is spread through fleas that bite rodents and infect them with plague Bacillus Yersinia pestis. In places where the experts have recorded cases of infection of Prairie dogs, restricted entrance in order to preserve the health and safety of visitors. According to experts, there is a risk of infection of domestic animals. Although dogs are less susceptible to the plague than cats, they can become carriers of fleas, which can infect humans.
The last plague epidemic in the United States was recorded in Los Angeles in the 1920-ies. At present, most of the infections are recorded in the Western part of the country, and each year reported an average of seven cases. While the bubonic plague accounts for 80 percent of all cases of plague in the United States.
The health officials treated Prairie dogs insecticidal powder to prevent the spread of fleas to other animals.