World
Trump will publish a transcript of a conversation with Zelensky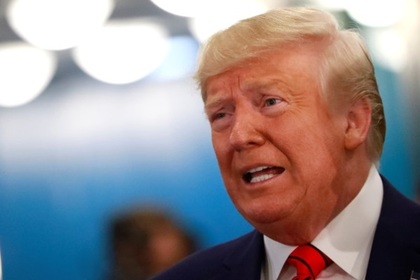 The President of the United States Donald trump decided to publish the transcript of a telephone conversation with Ukrainian leader Vladimir Zelensky. He said this in his Twitter account.
"You will see that it was a very friendly and totally natural call. No pressure and, unlike Joe Biden and his son, no services for the service", — he wrote, noting that the recording of the conversation will be "fully declassified and undistorted".
Earlier, the US Congress allow impeachment of trump if it is proven the pressure on Zelensky with his hand. Before that the American President has revealed some details of a conversation with his Ukrainian counterpart. In particular, one of the topics was the fight against corruption, which involved American citizens, said trump.
On September 19 it was reported that the President of the United States Donald trump in conversation with a certain foreign leader allegedly gave "the promise", which intelligence agencies had to fill out a formal complaint and to report thereon to Congress. Trump denied the allegations. After it was noted that U.S. intelligence would be concerned about because of a conversation of U.S. President Donald trump with the President of Ukraine Vladimir Zelensky.
It is not known whether it was this kind of "promise" Zelensky and what exactly it was. Presumably, this could be a response to the United States in the case of providing Ukraine assistance in the investigation against main rival trump in the presidential election of 2020 Joseph Biden, who allegedly was in cahoots with Kiev during a previous campaign.