World
USA needs to compensate for the damage from sanctions against Iran, said in Tehran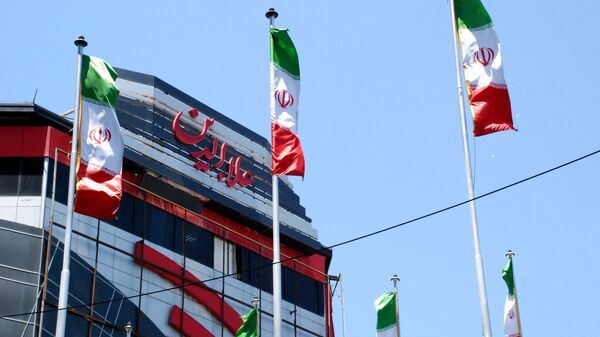 The United States should return to nuclear deal and to pay Iran $ 50 billion to Iran has returned to the implementation of the nuclear deal, said Secretary of the expediency Council of the country (Advisory body to the Supreme leader) Mohsen Rezai.
Special envoy of the us state Department on Iran Brian hook said earlier that States estimate the loss of Iranian oil from sanctions of $ 50 billion.
"We need terms beyond the Joint comprehensive plan of action (SVPD). If the Americans want us to go back to SVPD, then they should do so and pay at least $ 50 billion for the damage from sanctions," said Rezai Agency ISNA.
He also commented on the U.S. sanctions against Iran and the situation in connection with attacks on oil facilities in Saudi Arabia. Rezai said that Washington's own sanctions seek to cut off commercial relations of the country and achieve its blockade. In addition, according to him, Tehran is accused of attacks, because they do not want to shame and admit that the attacks on targets in Saudi Arabia attacked the Houthis.
Four years ago, on 14 July 2015, "six" (UK, Germany, China, Russia, USA, France) and Iran announced the achievement of a Joint comprehensive plan of action. The agreement involves the lifting of sanctions in exchange for limiting Iran's nuclear program. The deal in its original form lived for three years: in may 2018, the United States announced its unilateral withdrawal from her and the restoration of tougher sanctions against the Islamic Republic.
For the first time, Tehran rejected a number of nuclear constraints on the anniversary of the US withdrawal from the agreement on the Iranian nuclear program — Washington left the deal may 8, 2018, Tehran responded a year later, called "strategic patience." The waiver of a number of points of AGREEMENT on the Iranian nuclear program in the first stage dealt with the stockpiles of enriched uranium and heavy water. Subsequently, the authorities in Tehran announced the second phase of the reduction commitments on the nuclear deal, saying that Iran will enrich uranium to a level that the country needs. The third phase began on 6 September when Iran stated that it had begun work with a number of centrifuges, not limiting themselves to the field of nuclear research and development provisions of the AGREEMENT.